Academy of Information Technology
The students of the Academy of Information Technology sponsored by Citi participate in a coherent and rigorous content aligned with challenging academic standards. The students are provided with relevant technical knowledge and skills. This prepares students for further education and careers in all aspects of the Information Technology careers. The content includes, but is not limited to, computer application skills, computer hardware, database management, software applications, web applications, systems support programming, analytics and network concepts.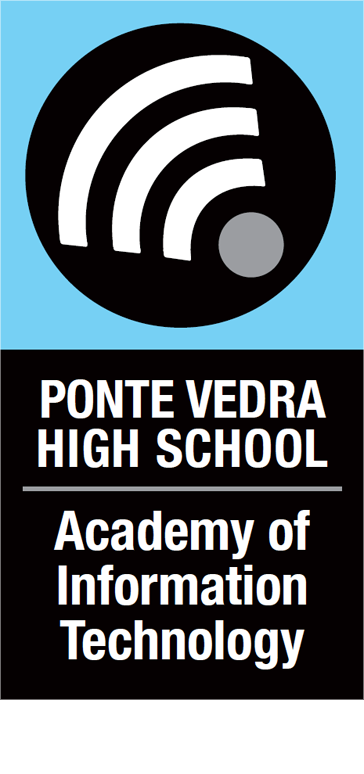 The mission of the Academy of Information Technology is to engage students in a rigorous project-based curriculum in the expanding field of Information Technology, that integrates hands-on learning experiences with business and higher education partners, resulting in students being ready to enter the workforce and/or pursue further training in the Information Technology field upon high school graduation.
PVHS Academies Excel at District Project Innovation Competition
Project Innovation is a district wide competition that promotes entrepreneurialism and provides students the opportunity to develop a product or idea to solve a problem.  All Career Academies in St. Johns County are invited to participate.  The Ponte Vedra academy teachers did a great job of incorporating this real world competition into their curriculum and …
PVHS Academies Excel at District Project Innovation Competition Read More »
PVHS Graduate speaks to IT students
Julianne Owen, class of 2020, gave the Academy of Information Technology students some advice.   In her words, "Classes like your IT Academy classes are incredibly important", "Always go for what you want, nothing is as out of reach as it seems" and "Reach out to others for help."     Julianne learned this first hand during …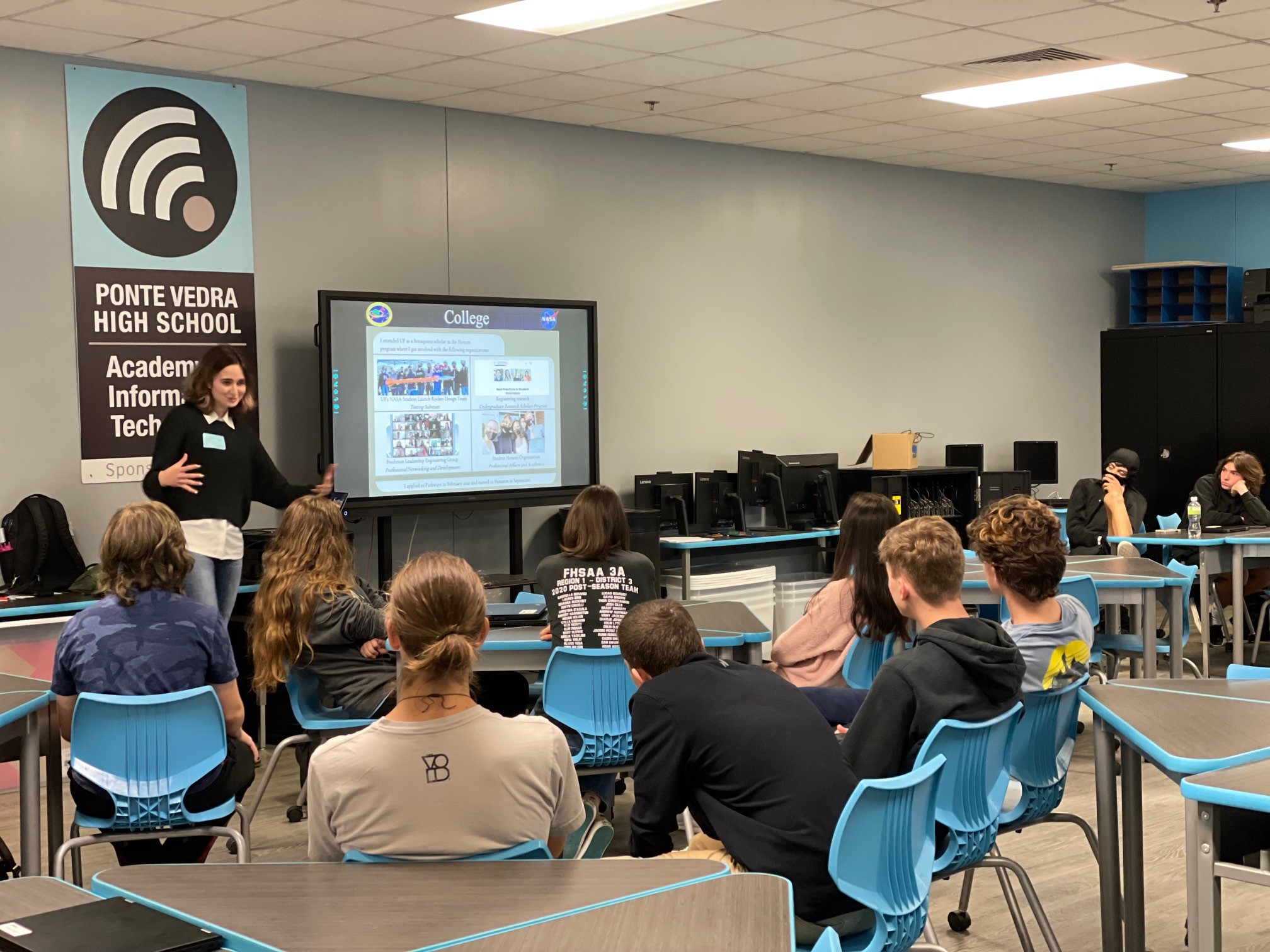 IT Academy Students Build 3D Body Scanner
Students in the Academy of Information Technology proposed a project to build a 3D Body Scanner to their teacher, Mr. Costello.  After securing funding from the PVHS Parents Association, work on the project began.  The system is being built using Raspberry Pi Zero W devices.  The Pi Zero is a fully functional computer that is …
Ponte Vedra Academy of Information Technology Sophomore Honored
  The PVHS Academy of Information Technology sophomore, Keegan Powers, was recently recognized with the Award of Excellence from the National Academy of Future Scientists and Technologists. Science, technology, engineering and mathematics (STEM) education plays a critical role in enabling the United States to remain the economic and technological leader of the global marketplace of …
Ponte Vedra Academy of Information Technology Sophomore Honored Read More »

Phillipines Educators tour PVHS Career Academies
Two School Superintendents and the Chair of the Department of English and Applied Linguistics at De la Salle University in the Phillipines came to the United States for three weeks to learn about the American style of education and teacher training. They traveled to a number of states during that time. On September 22, 2017, …
Phillipines Educators tour PVHS Career Academies Read More »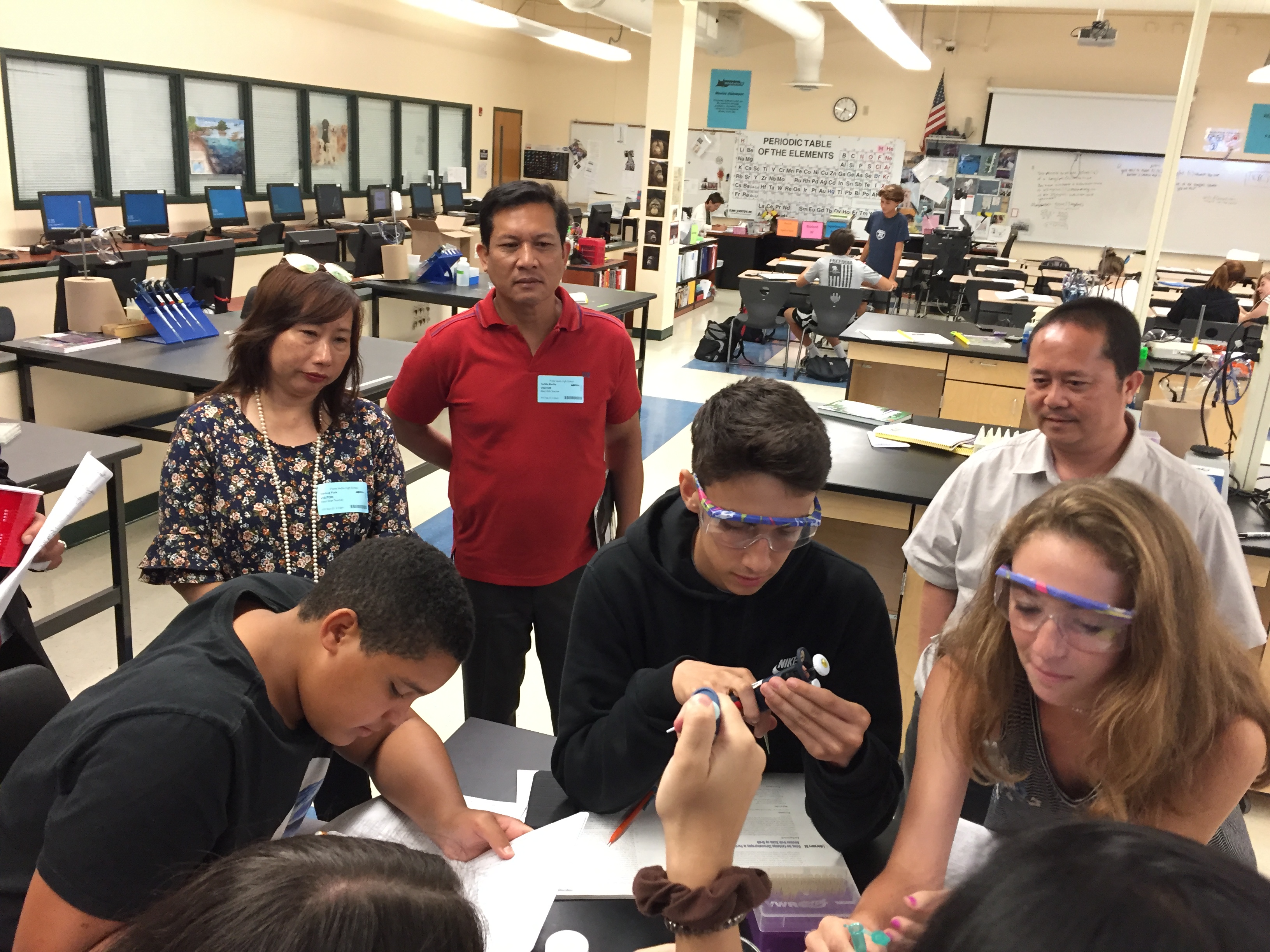 Marisa Leonard, Career Specialist
(904) 547-7350