In the Communications Academy, students can prepare for careers in Digital Design, TV Production, Broadcast News and Sports Media.  When students take part in the program, they can select from two tracks: TV Production and Digital Design. In Digital Design, students learn and can become professionally certified in the Adobe Create Cloud software, including  Photoshop, Illustrator, and InDesign.
TV Production students use professional editing software, Adobe Premiere Pro, and learn industry terminology and skills related to television and film…all while creating unique, innovative video projects.  In the first year, all TV Production students learn professional filming, editing, and writing skills.  Then, as Advanced-level students, they can choose to take part in the award-winning Wired daily newscast, or our one-of-a-kind Sports Media program.   Our Wired students work in the only professional-grade studio and control room to produce daily newscasts, filled with student-created content.  In Sports Media, students film every major Nease sporting event and then edit ESPN-style highlight reels which are presented at year-end banquets, and used in social media campaigns.
Interested in both Digital Design and Television Production? You can apply to take part in both tracks!
Thanks to talented instructors, professional industry certifications, enriching field trips, guest speakers, and internship opportunities, the students in the Communications Academy graduate prepared to head either directly into the workforce or on to higher education at the State College or University level.

We will prepare and inspire students for success in college and career by providing relevant knowledge of necessary skills for and real-world exposure to the communications industry.
Academy Flyer & Program of Study
Communications Academy Classroom Tours
Nease TV Production Upperclassmen Visit UNF's School of Communication
Nease's Communications Academy TV Production students traveled to UNF recently to learn about their School of Communication.  Organized by UNF Professor and Communications Academy Advisory Board partner, Dr. David Deeley, the students had a chance to learn about the programs the school offers.     They toured the Communications building, enjoying a chance to get …
Nease TV Production Upperclassmen Visit UNF's School of Communication Read More »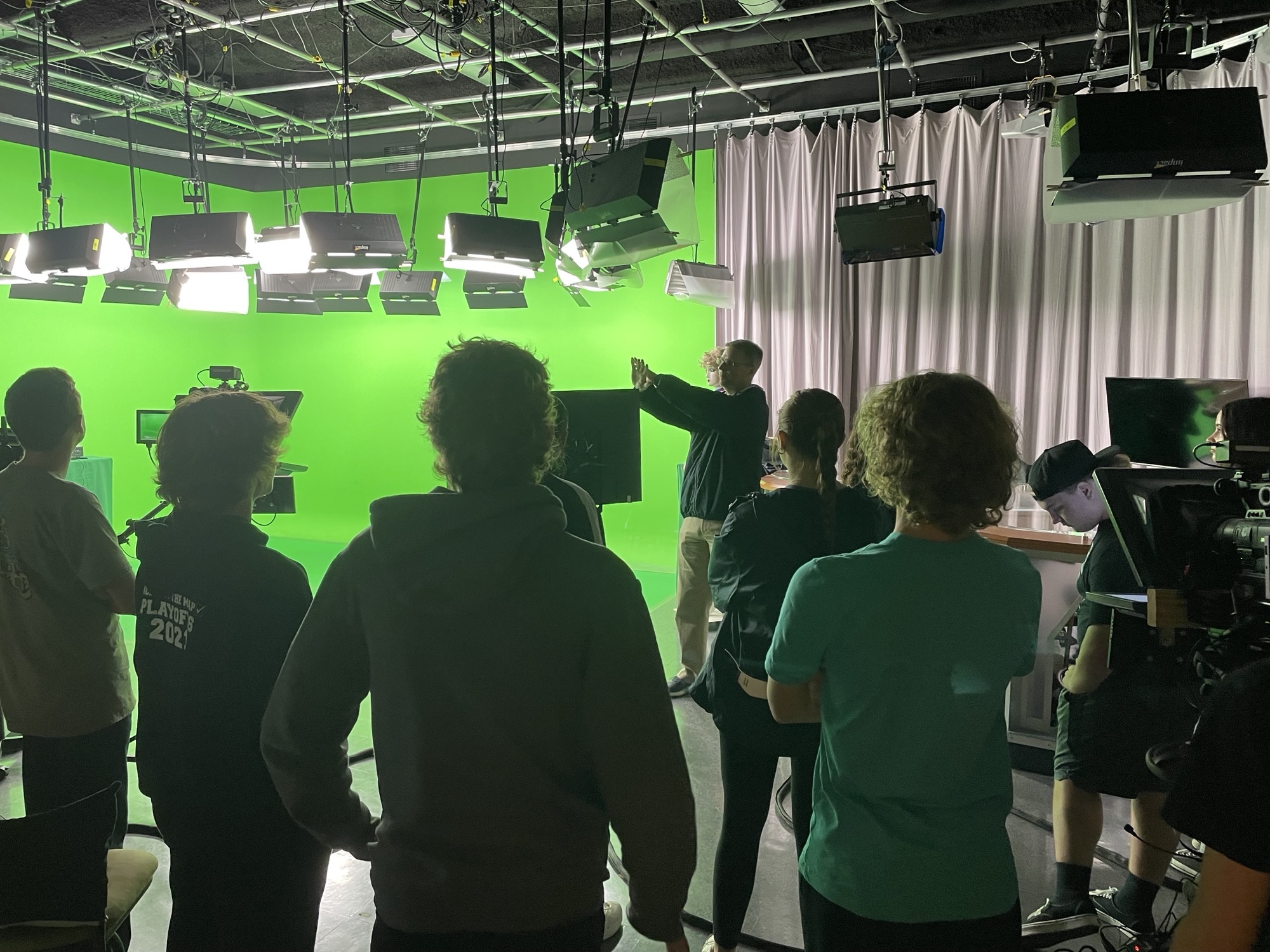 Nease Digital Design Students Learn About Career Paths at FSCJ
Communications Academy students involved in Nease's Digital Design program spent the morning at Florida State College at Jacksonville, touring the South Campus and learning more about what their future might hold.  During their tour, students had the chance to see the student athletic facilities and gym, the library, the student life center, and the fine …
Nease Digital Design Students Learn About Career Paths at FSCJ Read More »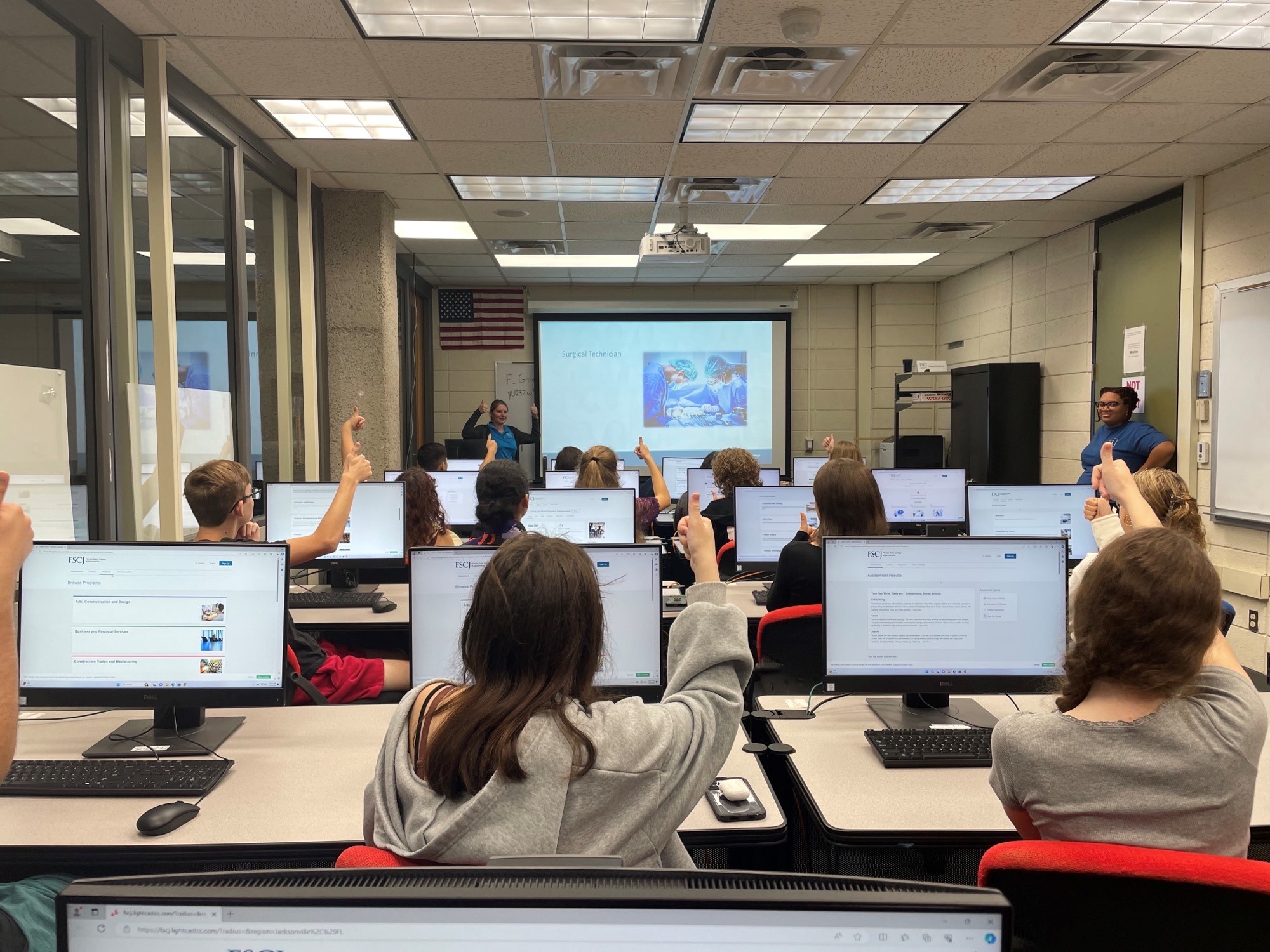 Jaguars Director of Production & Broadcasting Speaks to Nease Sports Media Students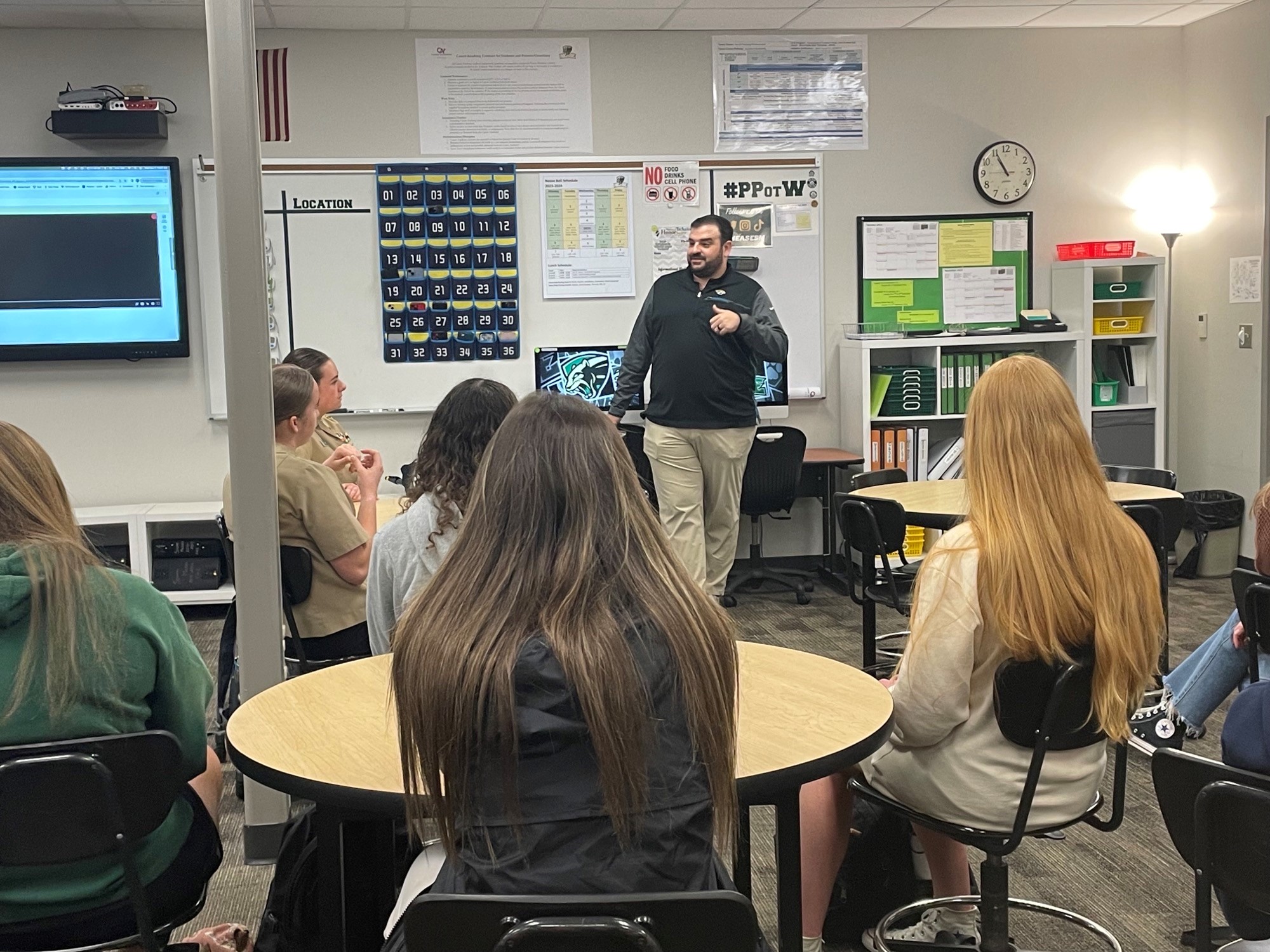 St. Johns County Director of Public Affairs Meets with Communications Academy Students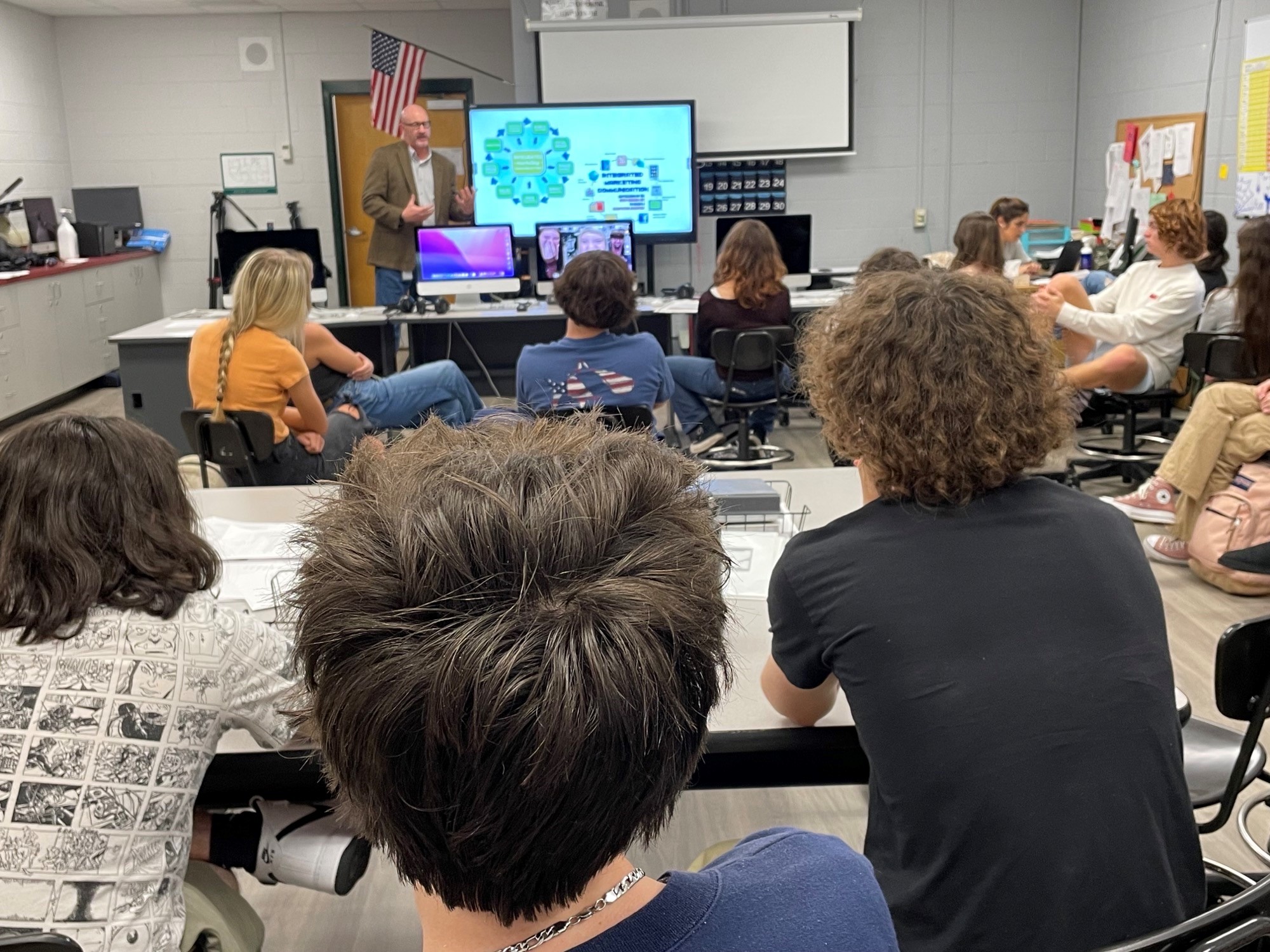 Nease Digital Design Students Learn Client-Based Design Process
Digital Design 1 students, part of the Communications Academy at Nease, recently had the opportunity to get some insight into the life of a professional graphic designer.  Katy Hoffstatter, Associate Yearbook Representative with Herff Jones (a Nease Advisory Board Business Partner), spent the morning in our Design classroom.  She shared her professional path, from working …
Nease Digital Design Students Learn Client-Based Design Process Read More »