The Academy of Culinary Arts engages students in a curriculum that integrates academic and technical training to students for a variety of careers in the food service industry. Students learn about the history of Culinary Arts and study international cuisine. Textbook theory and hands-on skill development focus on workplace safety, safe food handling, basic food science, basic nutrition, recipe conversion, food preparation, baking and pastry art, proper use of commercial tools and equipment, menu planning, front of the house and back of the house duties, and food service management.  Students are engaged in project-based service learning, job shadowing, and internships in partnership with local restaurants and hospitality entities. Industry credentials and certifications earned in the Academy are SafeStaff Food Handler and ServSafe Certified Food Protection Manager.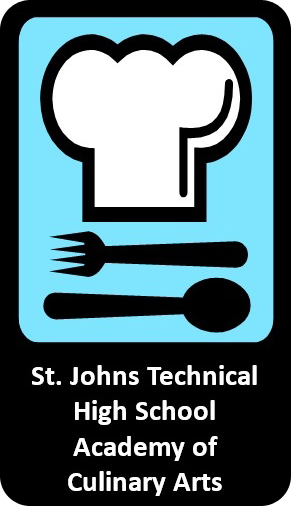 The Academy of Culinary Arts is dedicated to providing students with high quality, industry relevant curriculum and instruction to assure success in post secondary education and/or academy related career opportunities. Through collaboration with our business partners, students are engaged in applied learning and      develop confidence, long lasting relationships, and a sense of community.
Project Based Learning Lends to Community Service
For several years, the Academy of Culinary Arts has partnered with Home Again St. Johns and the Dining with Dignity project to serve a meal to homeless in St. Augustine. Last spring, the academy was selected to be the recipient of a St. Augustine Rotary fundraising event. We received a generous donation so that we …
Project Based Learning Lends to Community Service Read More »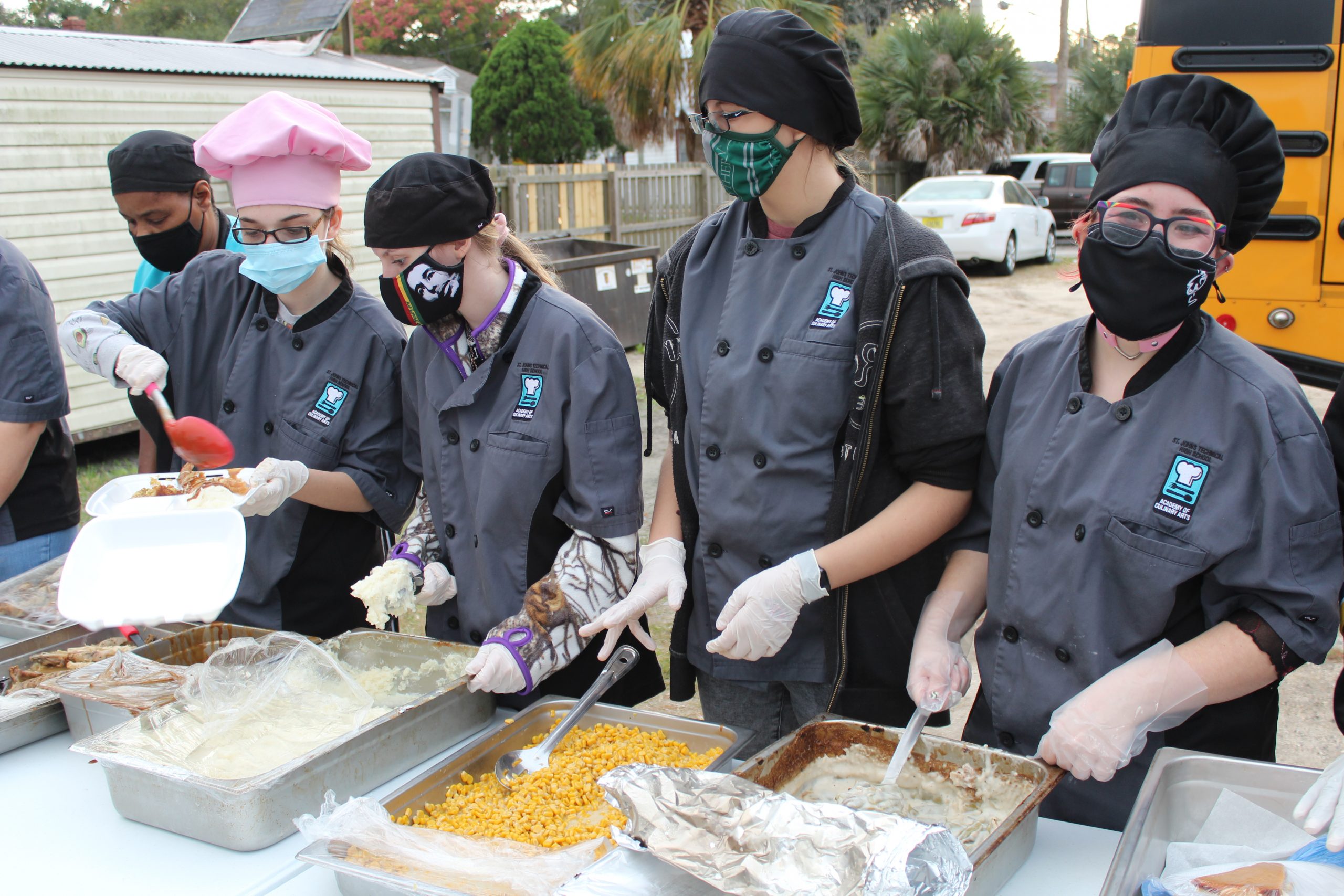 Rotary Club of St. Augustine Ensures Community Project Continues for Culinary Academy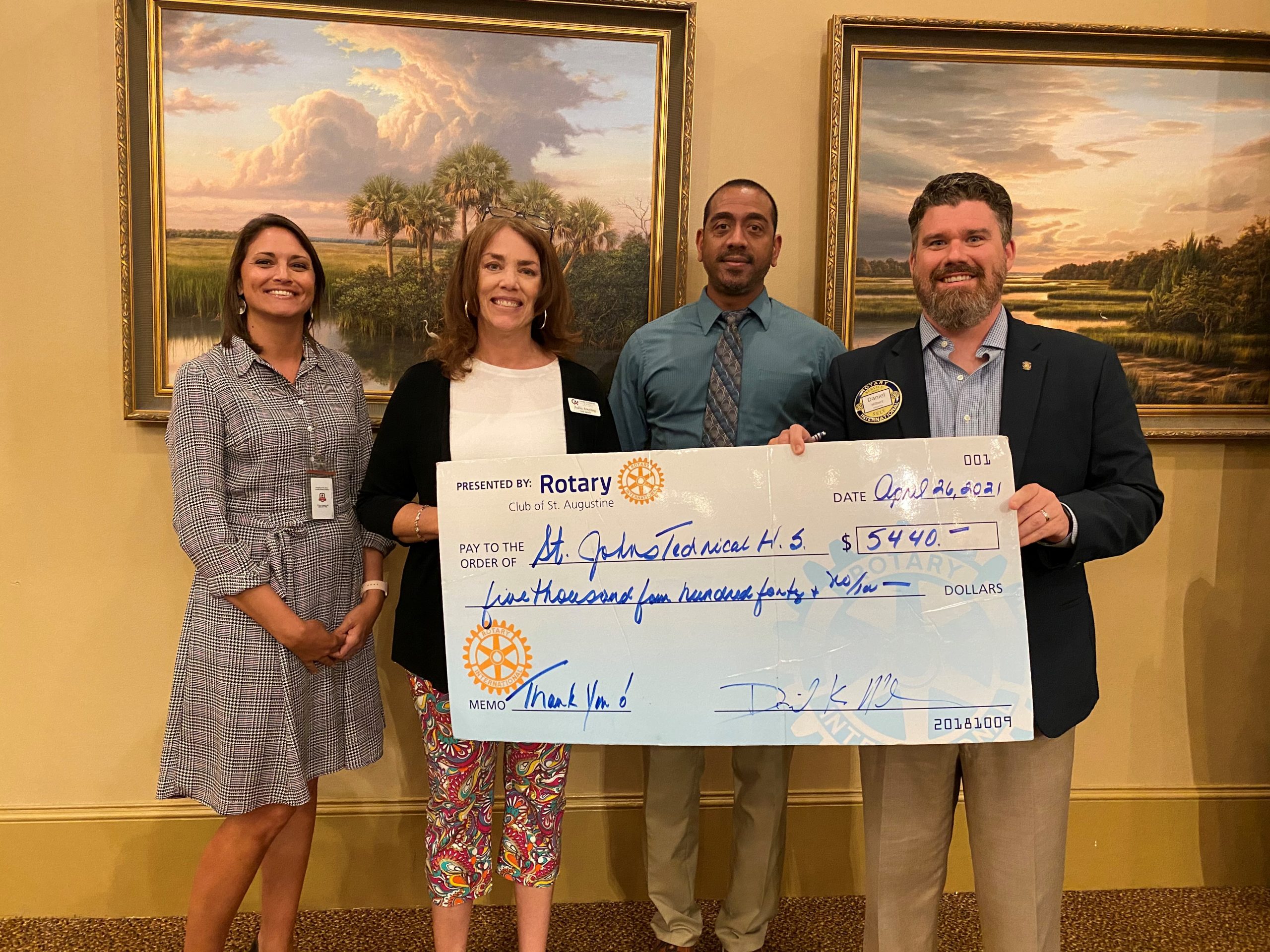 Executive Chef Mesmerizes Academy Students with Molecular Gastronomy
Molecular Gastronomy?  Sounds scientific! But, what does science and culinary arts have in common? Well, according to WebstaurantStore blog,  molecular gastronomy is a "branch of food science that focuses on the physical and chemical processes that arise then cooking. These processes and interactions are explored and manipulated to yield flavorful functional, and artistic results. Molecular …
Executive Chef Mesmerizes Academy Students with Molecular Gastronomy Read More »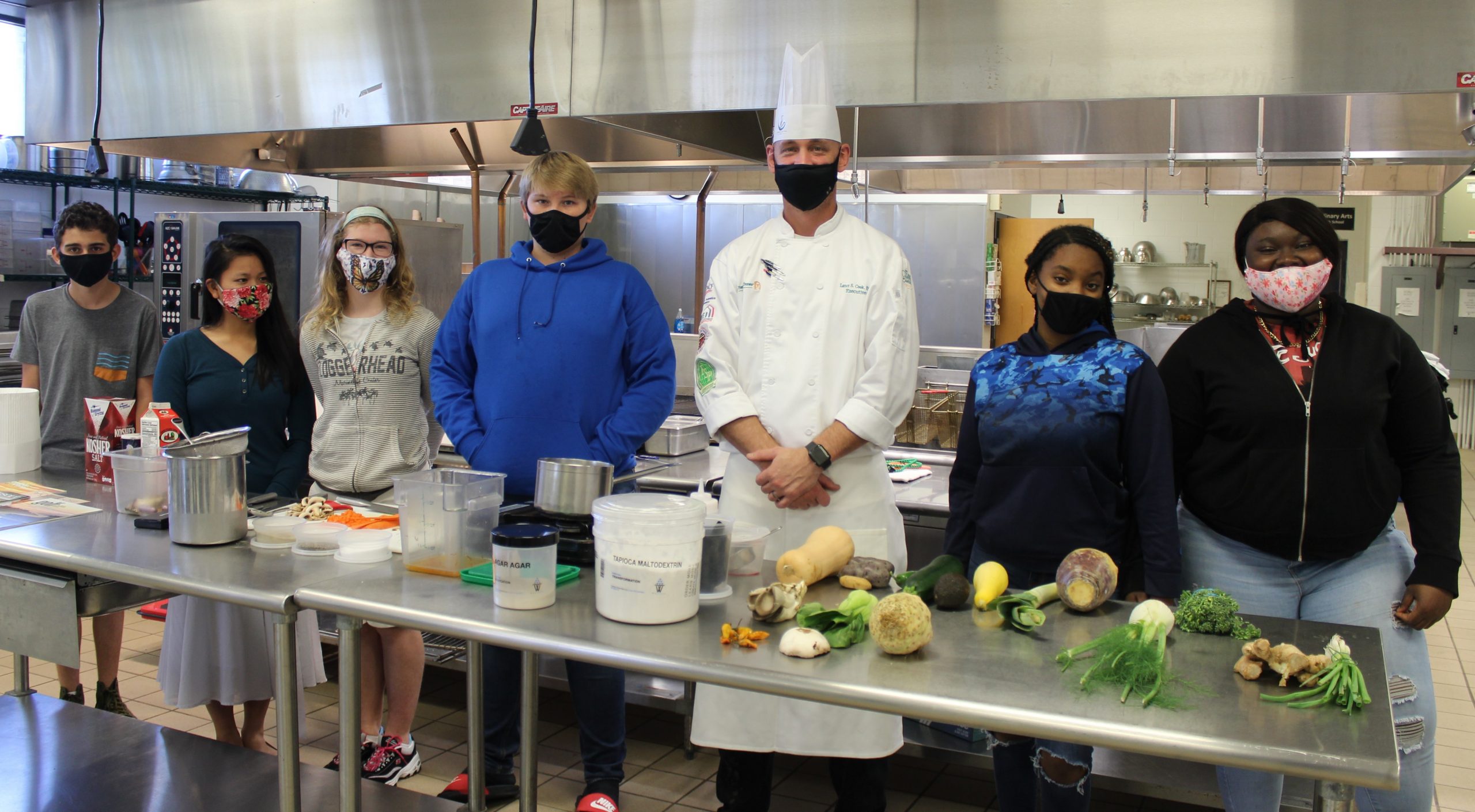 The Press Restaurant is Quite ImPRESSive!
On Tuesday, October 13th, The Press Restaurant partnered with St. Johns Technical High School to host Spirit Night in support of the Academy of Culinary Arts and the school's Sunshine Club. The evening was a great success and the funds donated to the school will be used to purchase a new Kitchen Aide mixer, pasta …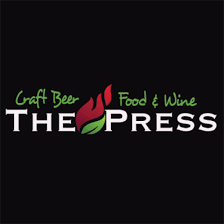 CTE Sweeps Teacher of the Year and Rookie Teacher of the Year at SJTHS
Congratulations to two Career & Technical Education (CTE) teachers at St. Johns Technical High for being selected as our school's Teacher of the Year and Rookie Teacher of the Year 2020-2021! Roslyn McCaleb (ICT & Math) was awarded Teacher of the Year and Chef Angela Coleman (Culinary Arts) won Rookie Teacher of the Year. St. …
CTE Sweeps Teacher of the Year and Rookie Teacher of the Year at SJTHS Read More »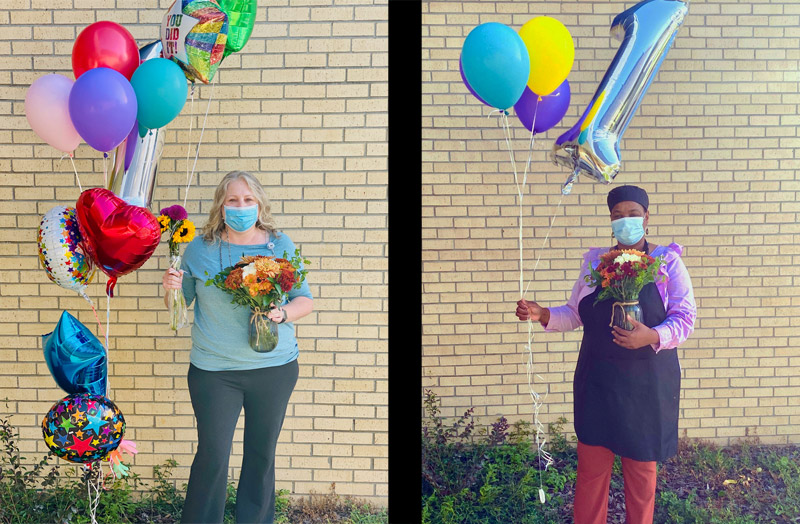 Andrea Williamson Armstrong, Career Specialist
(904) 547-8130