The Academy of Culinary Arts curriculum allows students to train for a variety of careers in the high demand field of food service and preparation. Academic and technical studies build proficiency in food production and cooking, cost control, nutrition sanitation and workplace safety. Industry professionals from local institutions provide guidance on curriculum, student work experiences, and relevant industry certifications (ServSafe and ProStart) to give students a competitive advantage. Practical work experiences stress sanitation and safety, and include quantity cooking, baking, menu development and food preparation.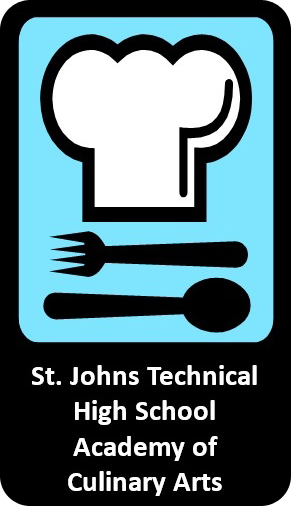 The Academy of Culinary Arts is dedicated to providing students with high quality, industry relevant curriculum to assure success in post-secondary education and culinary arts career opportunities. Through collaboration with our business partners, the students are engaged in applied learning and develop confidence, long lasting relationships and a sense of community.
Rotary Club of St. Augustine Ensures Community Project Continues for Culinary Academy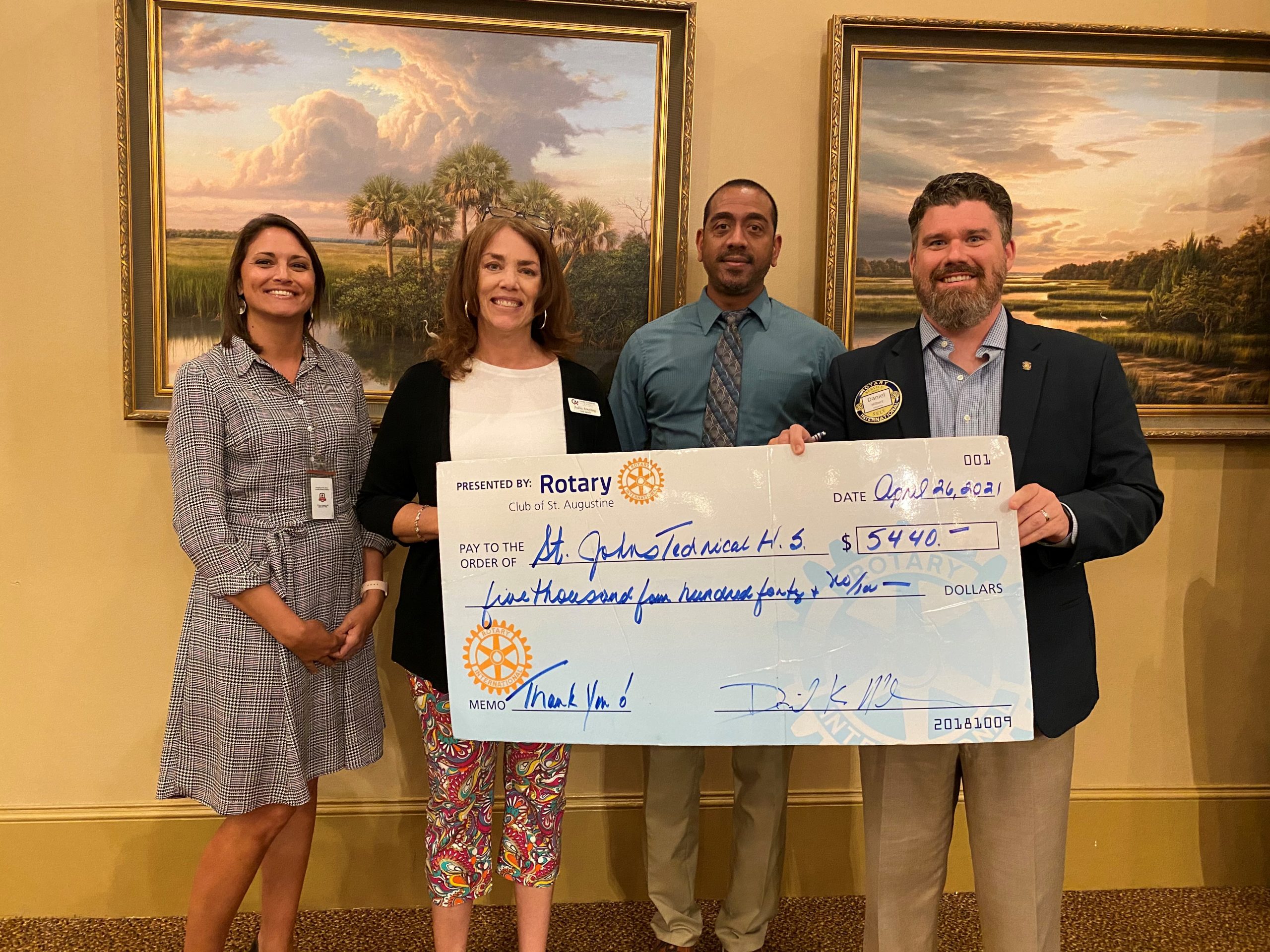 Executive Chef Mesmerizes Academy Students with Molecular Gastronomy
Molecular Gastronomy?  Sounds scientific! But, what does science and culinary arts have in common? Well, according to WebstaurantStore blog,  molecular gastronomy is a "branch of food science that focuses on the physical and chemical processes that arise then cooking. These processes and interactions are explored and manipulated to yield flavorful functional, and artistic results. Molecular …
Executive Chef Mesmerizes Academy Students with Molecular Gastronomy Read More »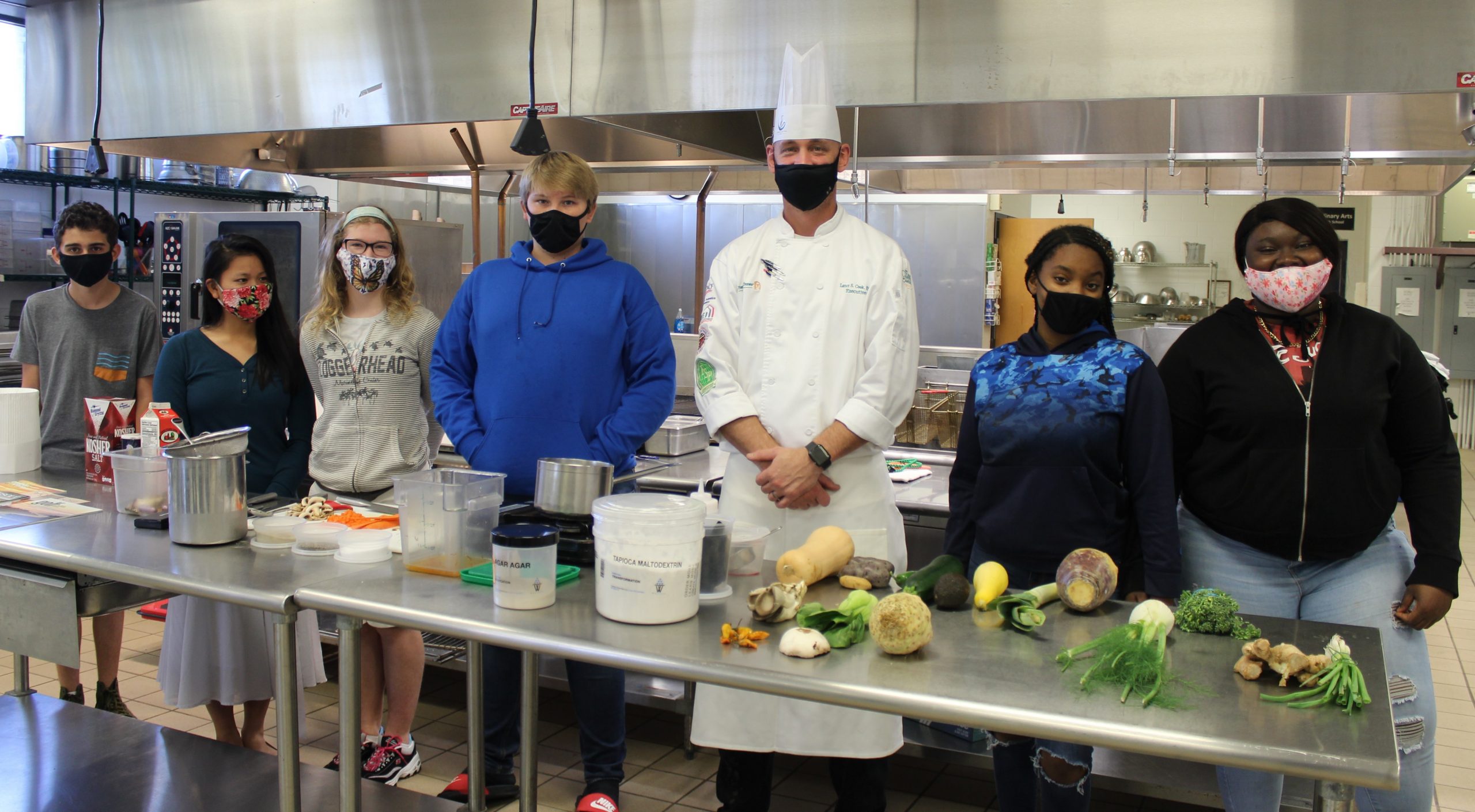 The Press Restaurant is Quite ImPRESSive!
On Tuesday, October 13th, The Press Restaurant partnered with St. Johns Technical High School to host Spirit Night in support of the Academy of Culinary Arts and the school's Sunshine Club. The evening was a great success and the funds donated to the school will be used to purchase a new Kitchen Aide mixer, pasta …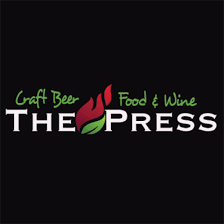 CTE Sweeps Teacher of the Year and Rookie Teacher of the Year at SJTHS
Congratulations to two Career & Technical Education (CTE) teachers at St. Johns Technical High for being selected as our school's Teacher of the Year and Rookie Teacher of the Year 2020-2021! Roslyn McCaleb (ICT & Math) was awarded Teacher of the Year and Chef Angela Coleman (Culinary Arts) won Rookie Teacher of the Year. St. …
CTE Sweeps Teacher of the Year and Rookie Teacher of the Year at SJTHS Read More »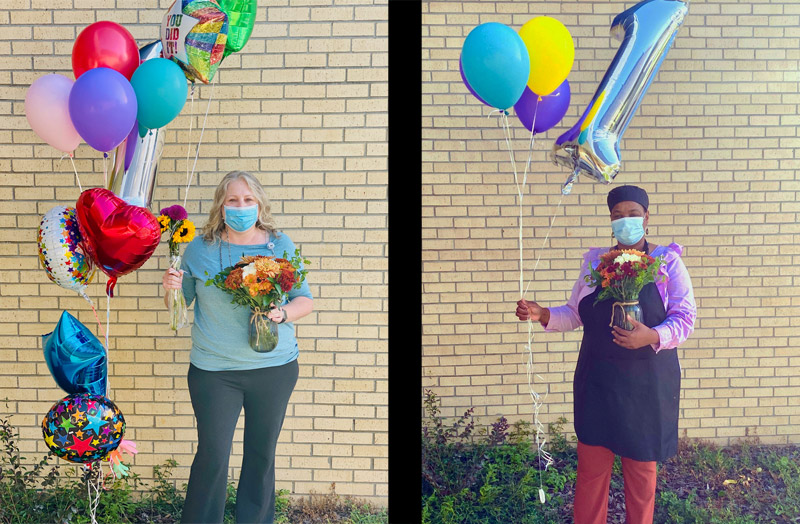 Local B & B's Embrace Summer Internship
Steven Tolzmann, a senior at St. Johns Technical High School, recently accepted a paid position with the St. Francis Bed & Breakfast after completing a six week summer internship. With the support of the owners and the staff at the St. Francis B&B and Casa de Suenos B&B, Tolzmann learned "how important it is to …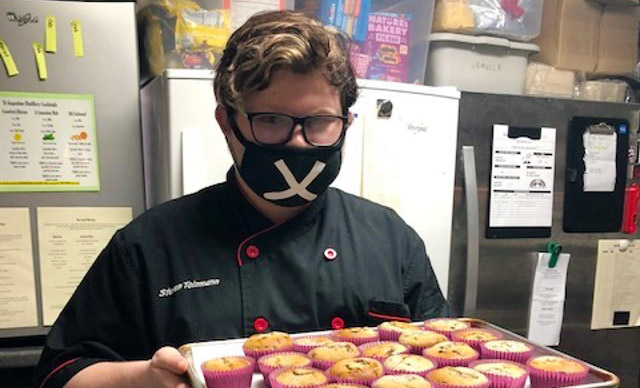 Andrea Williamson-Armstrong, Career Specialist
(904) 547-8500