The Career Academies of St. Johns School District depend on the business community to enhance the education programs we are providing to our students. We appreciate your interest in assisting in that endeavor. So that we may track and communicate your desires, we ask that you complete one of the surveys below. Once you complete this form, the information will be communicated with the appropriate Career and Technical Education Teacher/s and Career Specialist at the appropriate schools. When needs arise that fit your area of expertise, you will be contacted directly to see if you can provide the desired assistance.
To become a Business Partner with Career & Technical Education of St. Johns County, please complete the survey below.
If you have any questions or need assistance completing the survey, please contact the Office of Career and Technical Education at [email protected] or (904) 547-4870.
As a Business Partner You Could...
Serve on an academy Business Advisory Board that meets for one hour, four times a year to ensure academies are preparing students for current workforce needs
Speak to a class on a specific topic or career field
Provide tours of your business
Enable students to Job Shadow for 1-2 hours on weekdays during a school semester
Host Teacher Externships, enabling teachers to keep current with industry knowledge
Provide Student Internships (paid or unpaid; usually during the summer for students who will be rising seniors)
Review curriculum and equipment to be sure both are current
Be a loaned "executive" teaching class part of a day for a semester
Conduct mock or real interviews with students to help them develop employability skills
Mentor a student interested in your field (in school or by e-mail)
Donate financial or in-kind gifts to support the academies, including scholarships.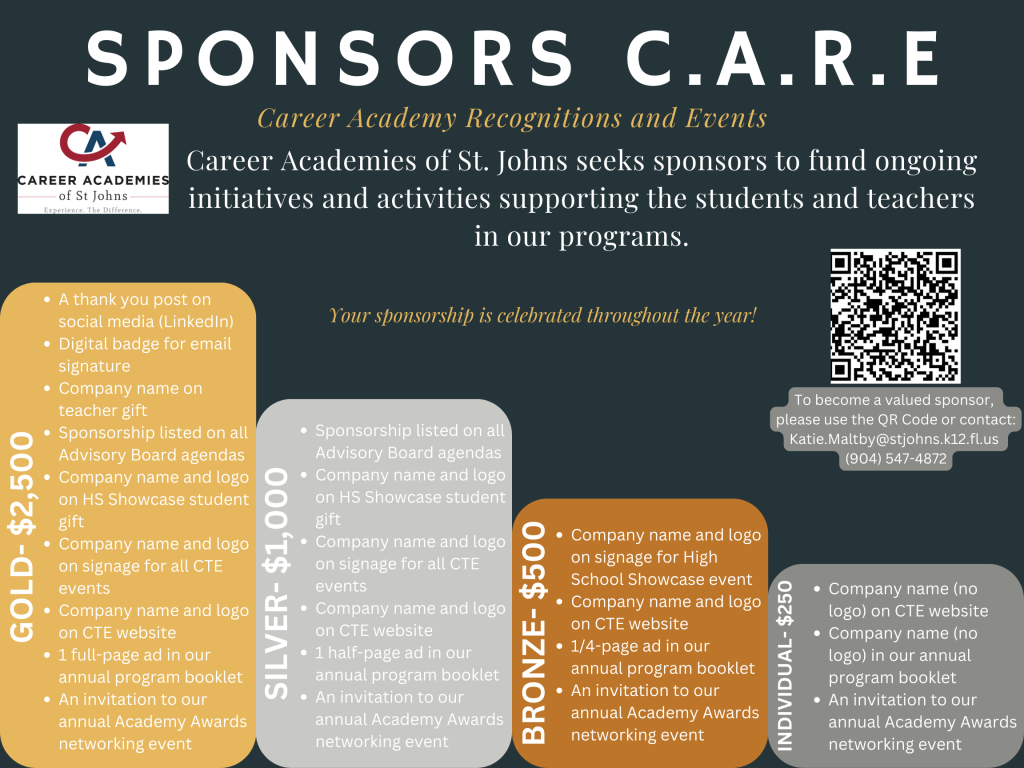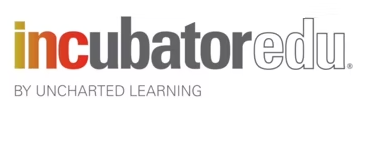 INCubatoredu offers students an authentic entrepreneurship experience. Students will create and fully develop a product or service while also discussing foundational business topics.  Real entrepreneurs and business experts serve as volunteer coaches and mentors, guiding student teams around a business concept, testing hypotheses, adapting, and iterating. 
Click HERE to learn more about the various roles you can have in supporting INCubatoredu in our schools.
Our school district requires a background check for all business partners who will be volunteering at school sites. Once approved, this allows you to volunteer at any school. When the question is asked at which school you wish to volunteer, just choose any high school to get approval for all schools. These background checks are good for 3 years. If you have already completed one for other reasons, you do not need to complete another one for us.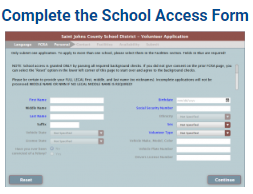 Should you have questions about any of these surveys, please contact the Office of Career and Technical Education at [email protected] or (904) 547-4870.
High School Showcase Sponsors
---
Thank you to our 2023-24 Career Academies of St. Johns Sponsors who have helped underwrite our Programs of Interest events and marketing efforts for the year.