Academy of Hospitality and Tourism
Hospitality is a thriving global industry with strong roots locally, thanks to the fact that we live on Florida's Historic Coast. In St. Johns County, tourists spend millions of dollars each year and are served by professionals in the Hospitality and Tourism industry. Nease's Academy of Hospitality and Tourism is delivering students a chance to learn about all the opportunities that careers in Hospitality Management have to offer.  To accomplish this, we have partnered with multiple lodging businesses and tourism attractions, and we work with the Hospitality Management professors at Florida State College at Jacksonville and Flagler College.
These partners provide our Academy students opportunities like guest speakers, hands-on projects, field trips, and internships, preparing our students for successful careers in the Hospitality and Tourism industry. They learn customer service skills, business etiquette, computer operations, social media strategy and the many facets of meeting client needs. Students have the chance to earn industry certifications in Social Media Strategy and Entrepreneurship & Small Business.  While many may only think of Hospitality and Tourism as jobs in hotels, restaurants, or theme parks, our Academy covers so much more! Sports and arena management, business marketing, event planning and social media strategy are just some of the less-commonly known areas that are encompassed in our instruction.  Come learn more about all the professional pathways available in Hospitality & Tourism!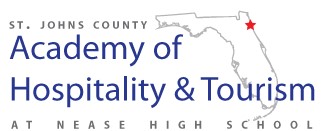 The Academy of Hospitality & Tourism provides relevant and high quality curriculum, which exposes students to a variety of aspects within the industry.  Students will gain the knowledge, skills, and abilities required for professional success in hospitality and tourism, across industry segments and in related fields.
Program Flyer & Program of Study
Hospitality & Tourism Students Learn About the Tourism Industry In St. Augustine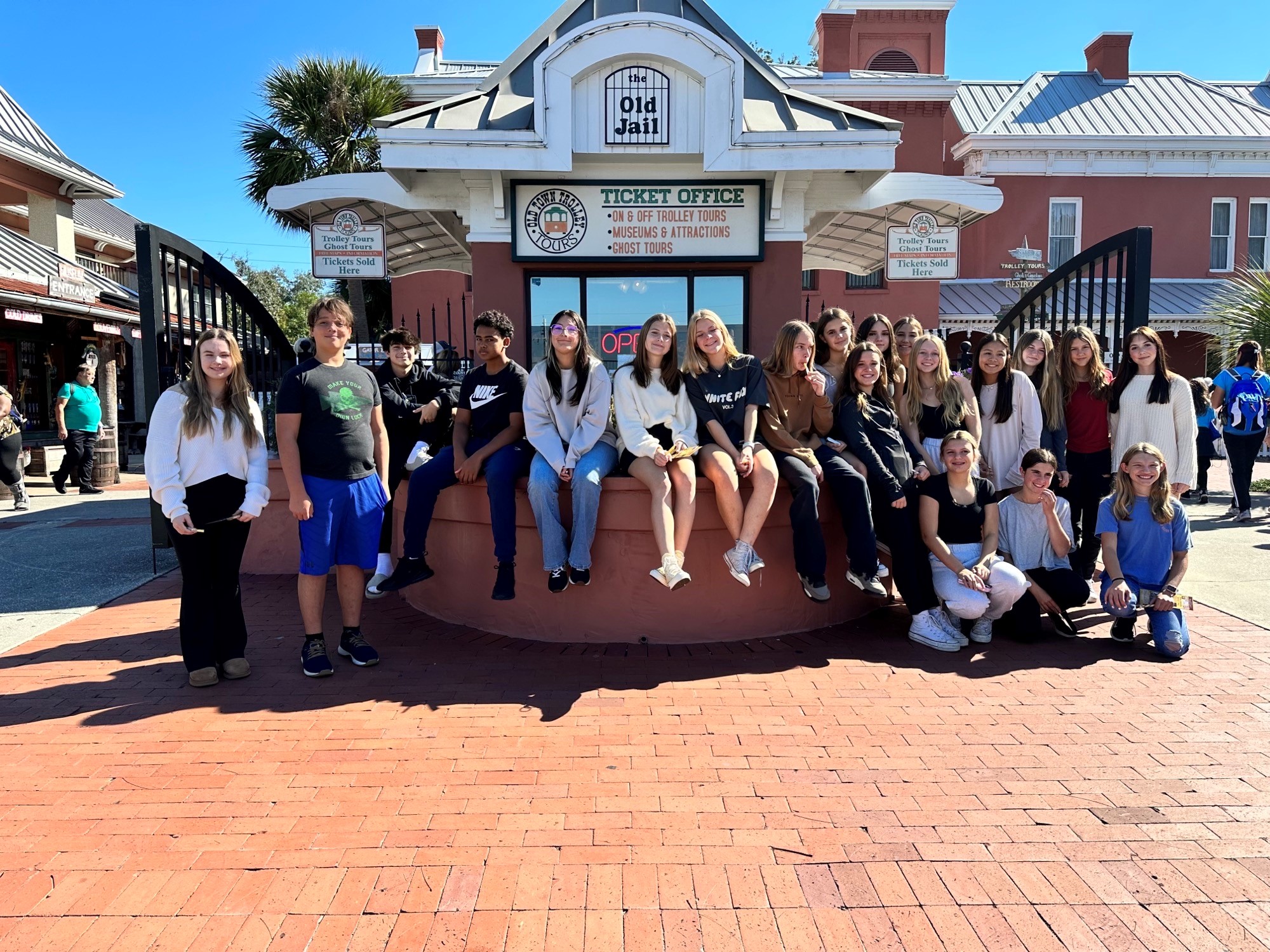 Academy of Hospitality & Tourism Students Travel with Flagler College to Universal Studios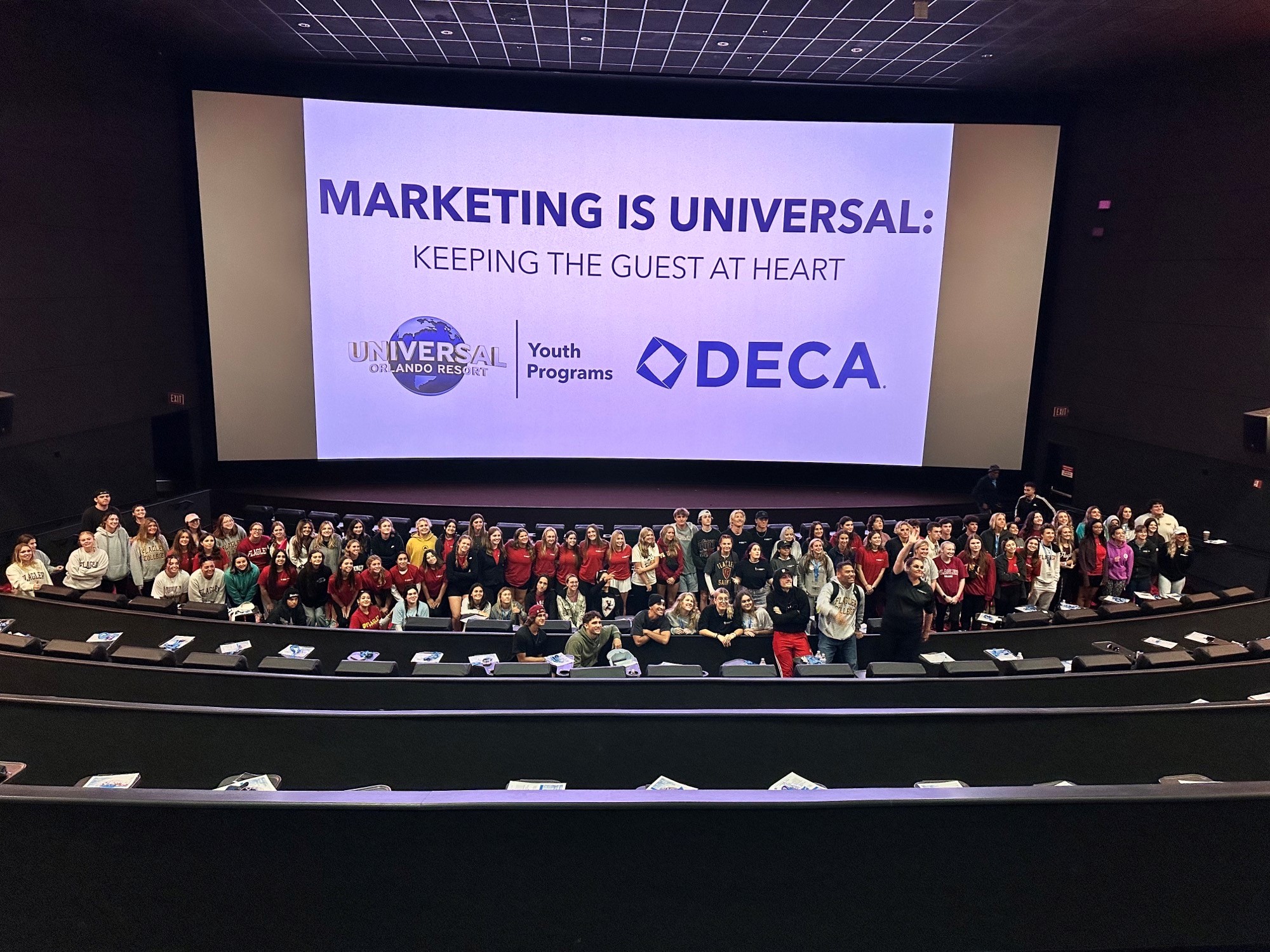 Nease Academy Students Take Part In Mini-Internships
While many students were sleeping in on the recent teacher planning day, 21 Nease Stellar Academy of Engineering and Academy of Hospitality & Tourism students spent their morning taking part in mini-internships with local businesses, learning about their targeted industry in the real world. Engineering students who visited Stellar headquarters had the chance to hear …
Nease Academy Students Take Part In Mini-Internships Read More »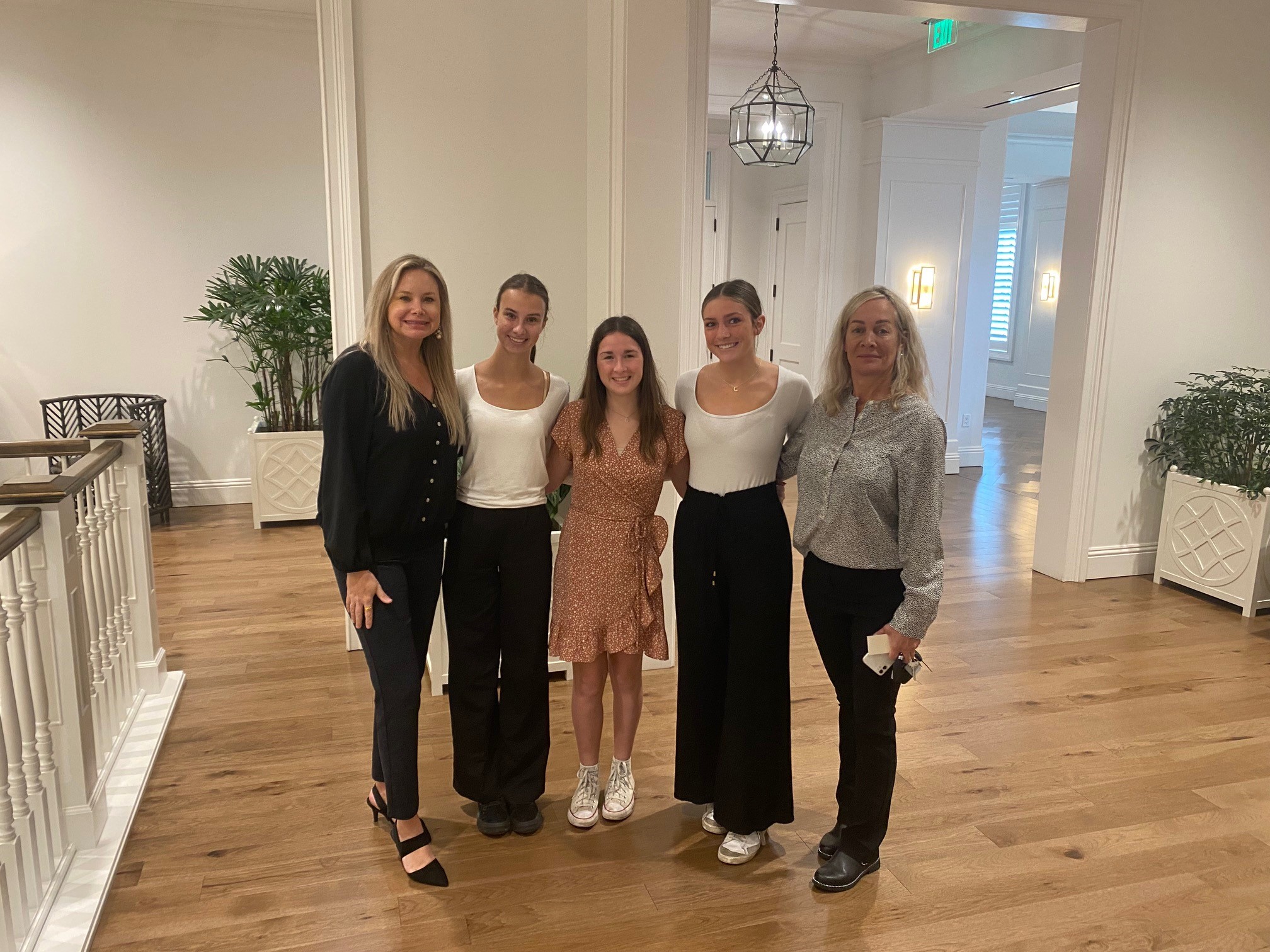 Students Study Up On College Options
Hundreds of students and parents packed the Nease High School gym on Thursday, September 7th, for the 16th Annual College Fair.  Schools from around the country sent recruiters to speak with St. Johns County students about the amazing opportunities available to them at the post-secondary level.  Over 80 colleges and universities were represented, and this …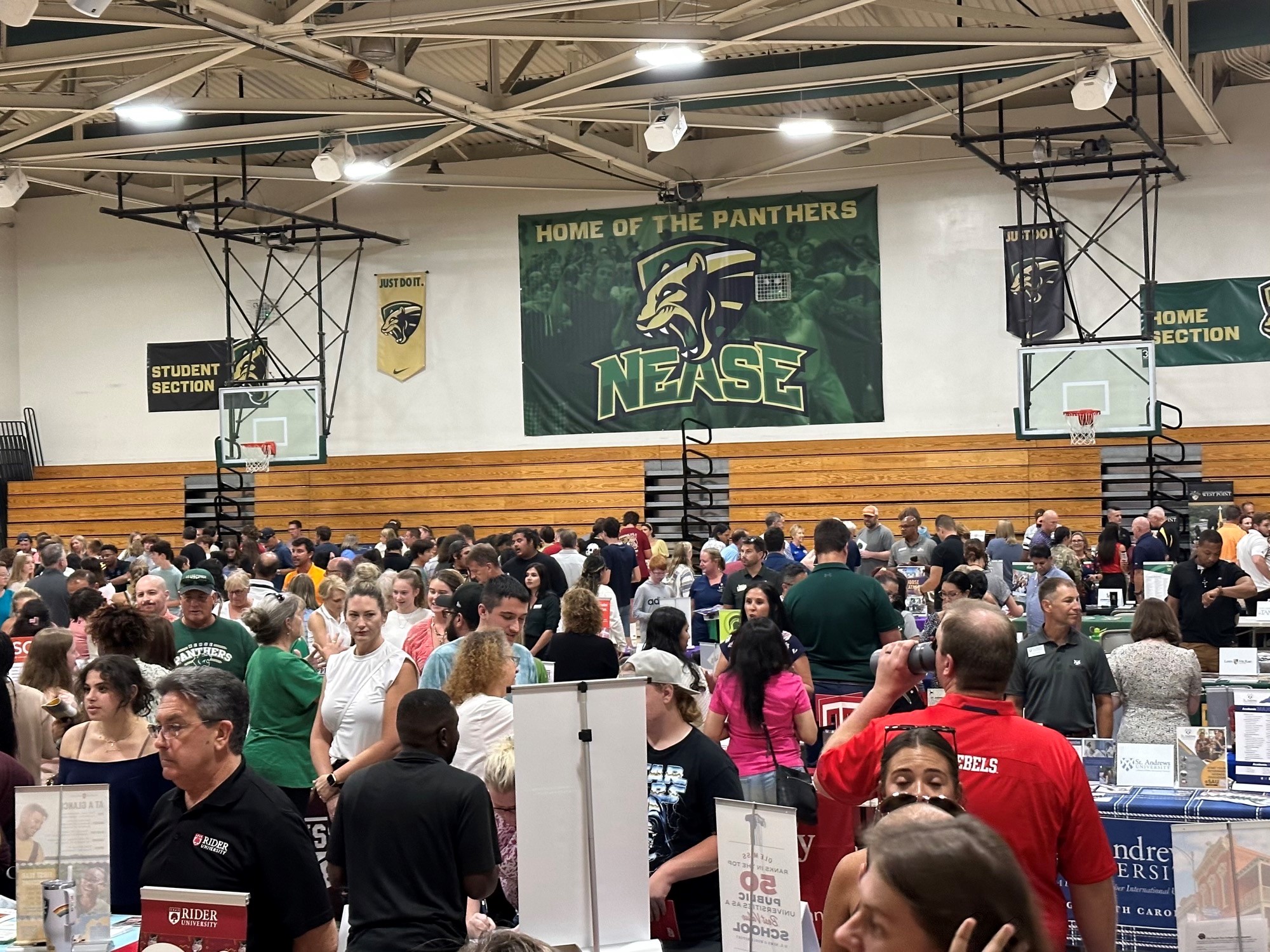 Nease's Academy of Hospitality & Tourism Students Learn Resort Management Skills