Academy of Law and Homeland Security
The Academy of Law and Homeland Security has five components, two of which are weighted high school credit.
The first, Criminal Justice One, is a study of theory, best practices, courts, jails, and the juvenile justice system.
Criminal Justice Two exposes the student to the patrol officer on the street including, patrol techniques, report writing, traffic crash investigations, and use of force.
The third year of the program is Criminal Justice Three. This course is one of two weighted high school credits. The student will learn crime scene investigation procedures, evidence collection techniques, and the processing of evidence.
In their senior year of the program, the students can choose from a variety of classes.  The program offers the Police Service Aide program.  This gives the students the chance to learn and experience what it is like to be a traffic control, parking enforcement, traffic crash investigator, and a security guard.  The students can select the Code Enforcement Officer class and learn how our officers enforce quality of life crimes. Thirdly, our students can take the new Accredited Legal Professional class where they will learn how to work in an attorney's office and is the first step towards a career as a paralegal.   The final class is a Florida State Certified 911 Telecommunications Officer.  The students will leave with their state license and can embark on a high paying career as a dispatcher.  The Academy of Law and Homeland Security has many different career paths for the criminal justice student.  Take the first step towards a rewarding career and join our academy.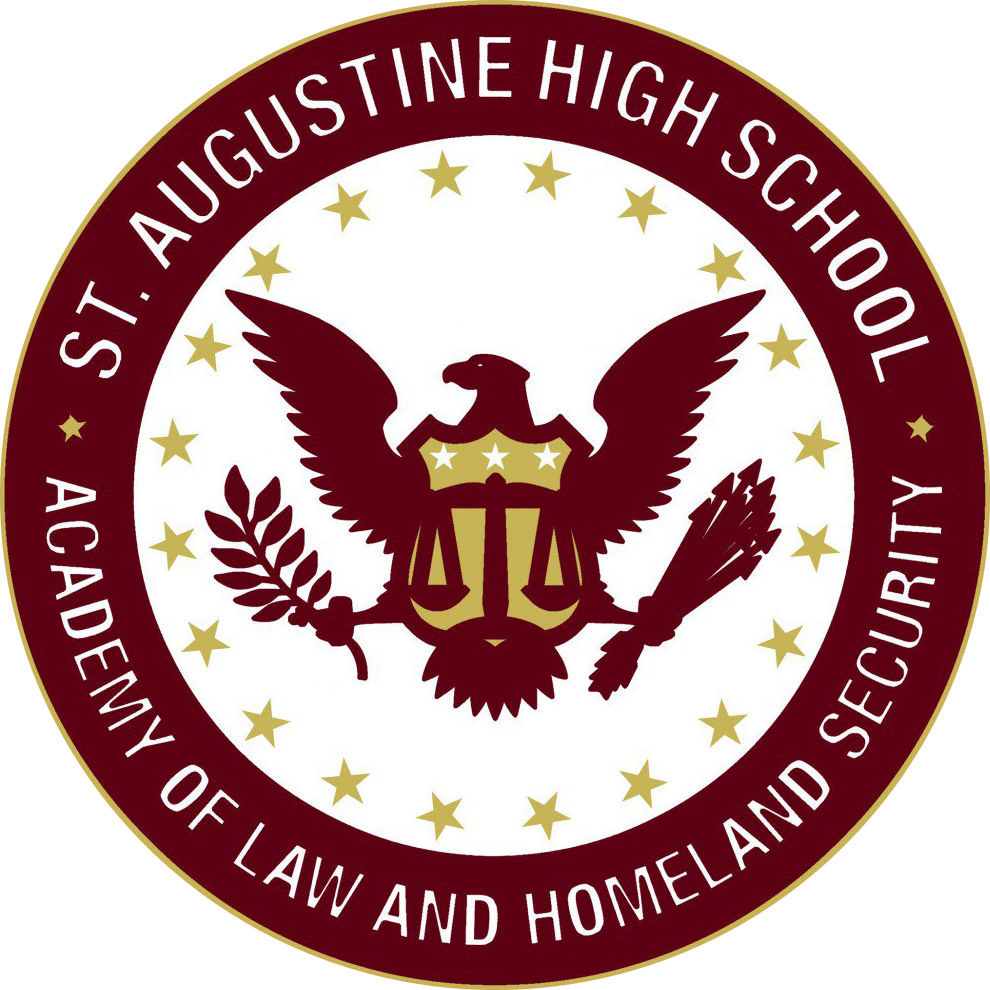 To provide a small learning community for students to explore careers in law and public safety. Students will develop skills to become career and college ready.
Internship Opportunities
Business partners provide opportunities for students to understand the relevance between education and work-based needs. Each year juniors are offered opportunities to intern with local law and public safety-based businesses.
For more information, please visit our Summer Internships web page.
ALHS wins 1st place in state competition for Florida Public Service Association (FPSA)
A New Partnership for The Academy of Law and Homeland Security
ALHS Learns about Unmanned Aircraft Systems Special Operations
Thank you Detective Ramos and Deputy Edwards!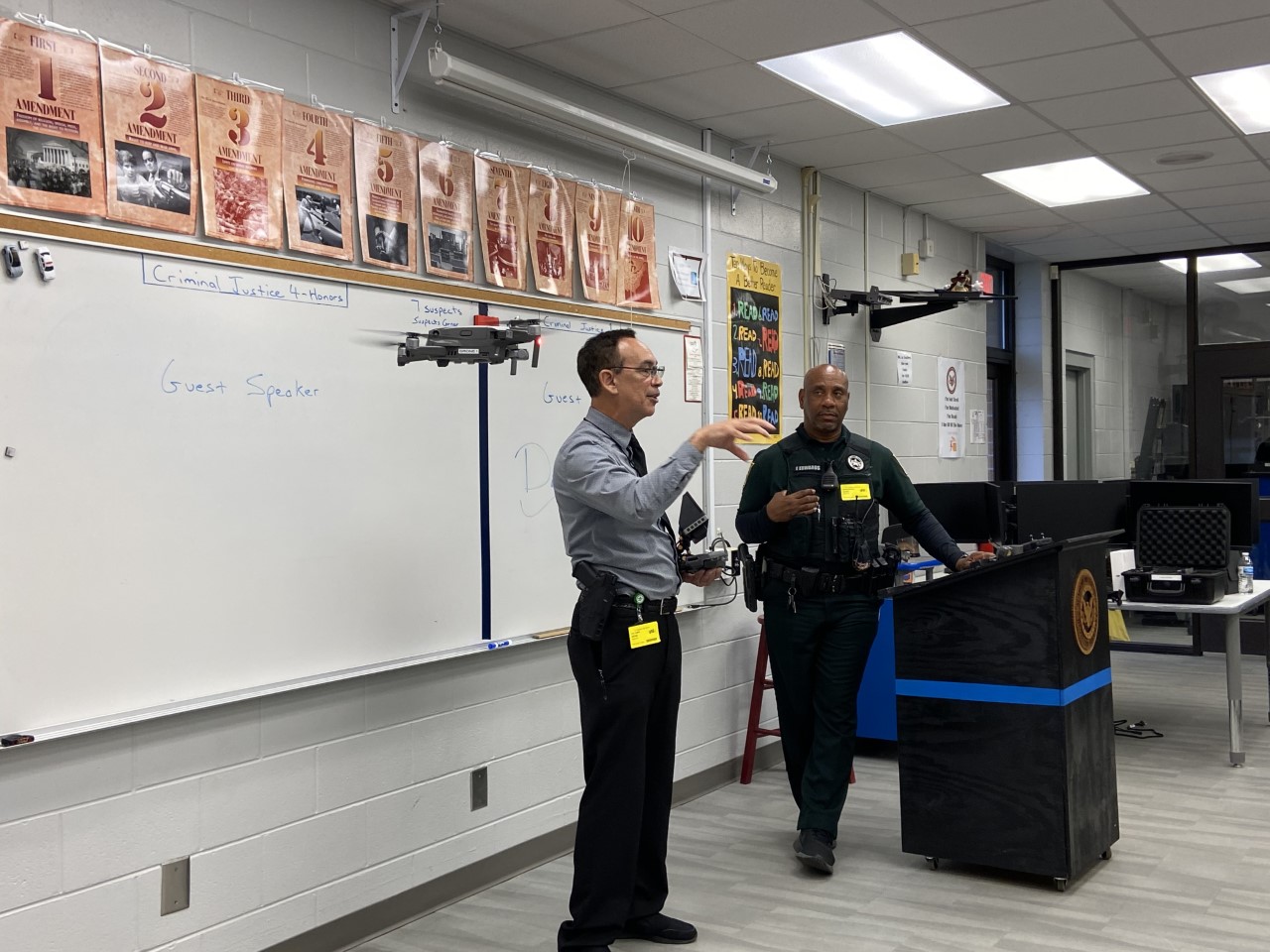 SAHS SRO presents ALHS Guest Speaker