Academy of Architectural and Building Sciences
This academy focuses on providing skills and experience necessary to attain entry-level jobs in Architectural Drafting or Building Construction Technology.  Students may choose a technical path leading to an apprenticeship or a professional path toward a certificate, two year or four year college degree.
Architectural Drafting students have the opportunity to earn national industry certifications in Autodesk User, Revit, Inventor. Building Sciences students have the opportunity to earn national industry certification in OSHA – Occupational Safety and Health Administration. All academy students have the opportunity to qualify for Bright Futures and Gold Seal Scholarships.
Benefits of joining this academy include:
Hands-on technical training in a related field of interest
Opportunity for national industry certifications
Academics taught in relation to the construction industry
Teamwork to accomplish career and academic goals
Opportunity for dual enrollment and internships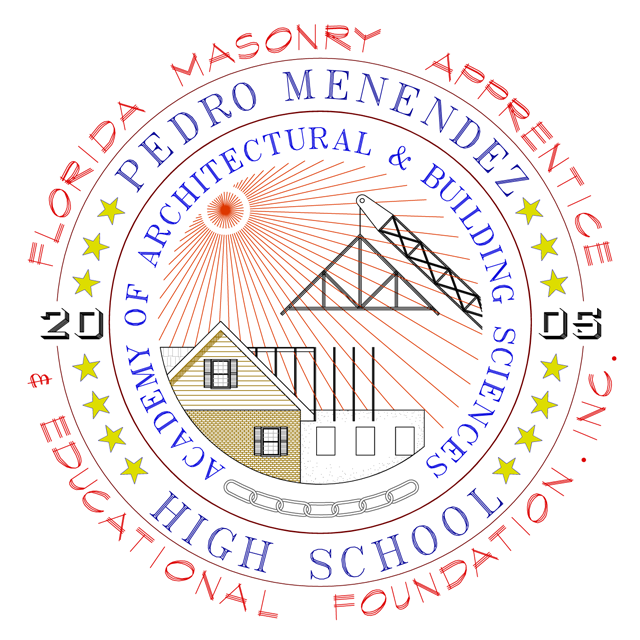 The Academy of Architectural and Building Sciences, in partnership with the Florida Masonry Apprentice and Education Foundation and the St. Johns Builder's Council, is committed to motivating students to explore careers in architectural drafting, carpentry, masonry and other building trades.
After some much needed renovations to our construction lab over the summer, our instructor, Mr. Rosenberg, was ecstatic with the transformation.  Thanks to the hard work of Auld & White, their many sub contractors, the district staff, and the maintenance team at Pedro Menendez High School, Mr. Rosenberg believes he now has "The best shop …
The Pedro Menendez High School Building Construction program hosted a nail driving competition for our fabulous special education classes last week.  Students learned how to safely and efficiently drive nails then competed against each other on who could drive a nail the fastest.  Our special education students were excited to learn from their peers.
Pedro Menendez High School, with a lot of help from the St. Johns County School District and Auld & White Constructors, made renovations to two of their academy classrooms over the summer.  The Flagler Hospital Academy of Medical and Health Careers updated both classrooms and their joint lab space.  The FMAEF Academy of Architecture and …
Students from the Academy of Architectural & Building Sciences at Pedro Menendez High School recently competed in the Regional Masonry Competition in Starke where their team earned a first place award. The top three students will now represent PMHS and SJCSD at the Skills USA State Competition this April in Pensacola. 1st Place        Tyler Waldron …
PMHS Academy of Architectural & Building Sciences Students Win at Regionals Read More »