The Academy of Aquaculture offers students the technical knowledge and skills needed to prepare for further education and careers in the Agriculture, Food and Natural Resources career cluster.  Students study the history of agriculture, global economics, biological, environmental, and technological principals in aquaculture, anatomy and physiology of freshwater aquaculture species, reproduction, propagation and culture of aquaculture organisms, plant science, water quality, operation and maintenance of aquaculture machinery, equipment, and facilities, and commercial hatchery and fishery rules and regulations.  Students are engaged in aquaculture (fish) and aquaponics (produce) farming within the school's 20'x36' greenhouse. Industry certification can be earned as an Aquaculture Technician. Students can pursue entry level careers in aquatic farming or further their education in aquatic biology, fishery science, environmental science, or aquaculture.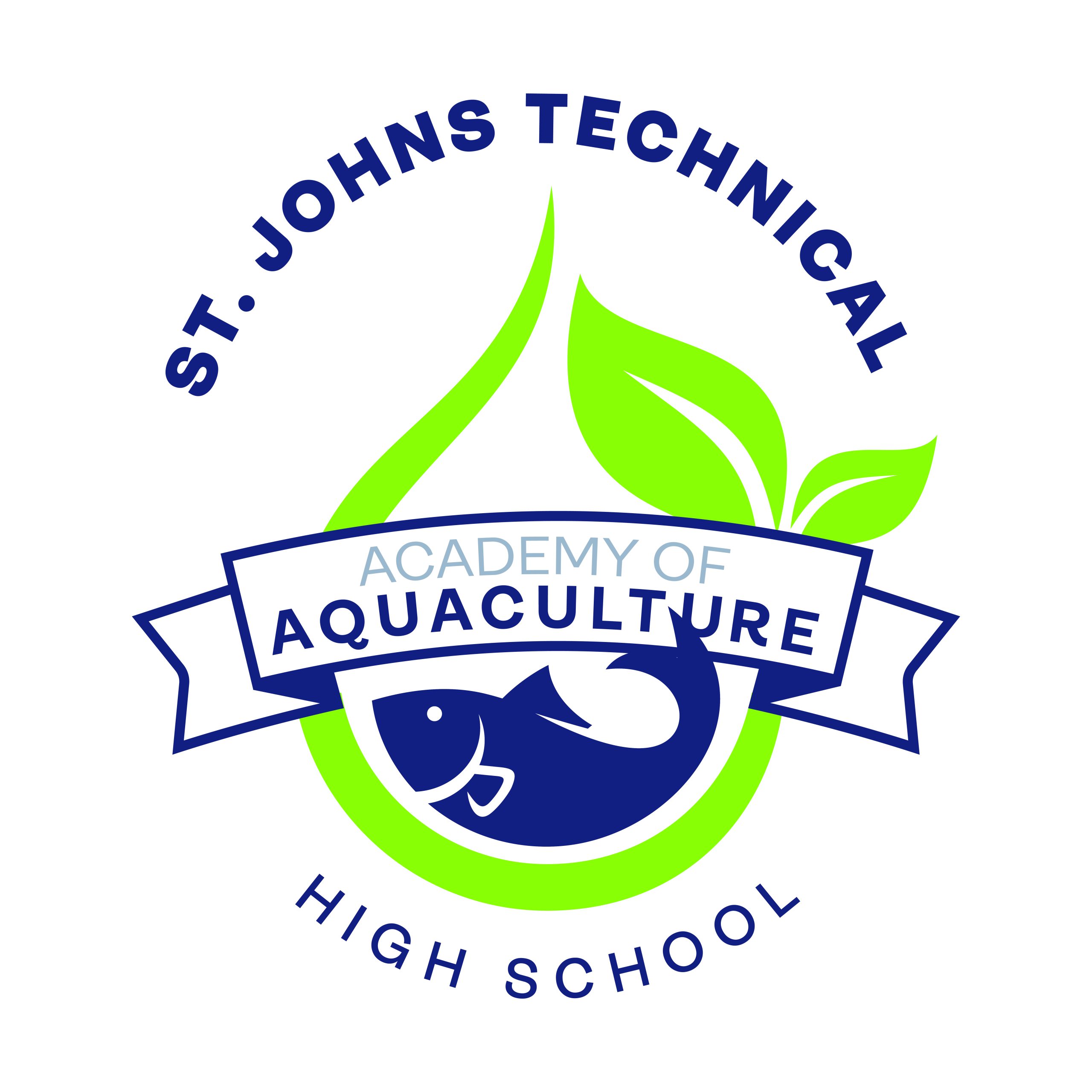 The Academy of Aquaculture is dedicated to providing students with high quality, industry relevant curriculum and instruction to assure success in post secondary education and/or academy related career opportunities. Through collaboration with our business partners, students are engaged in applied learning and develop confidence, long lasting relationships, and a sense of community.
New Academy Comes to St. Johns Tech
St. Johns Technical High School (SJTHS) is home to the newly established Academy of Aquaculture. The Academy teaches students technical knowledge and skills needed to prepare them for further education and careers in aquaculture, agriculture, environmental science, natural resources conservation, commercial farming, and sustainable farming. In January 2022, SJTHS was selected by GloDev, Inc. to …
Construction & Career Day a Huge Hit!
174 students from the Engineering and STEM-related Career Academies attended the NE FL Construction and Career Day on February 13, 2018 at the Jacksonville Equestrian Center.  Over 100 businesses participated in this three day event to expose students from the northeastern FL counties to careers in the construction and transportation industries.  The booths were very …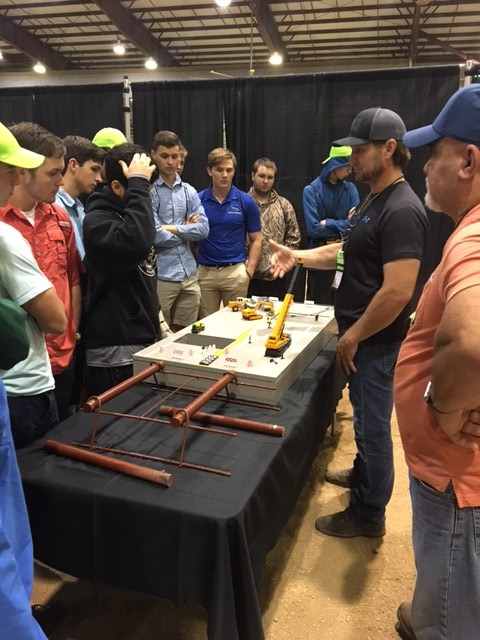 CH2M Donates 4 Laptops to Worthy Career Academy Students
CH2M, a global engineering company with an office in Jacksonville, has a charitable giving arm called "Bikes-n-Bytes", which gives bicycles and laptop computers to worthy charitable organizations and youth.  The week before Thanksgiving 2017, they gave laptops to the students below.  This came about from a grant request from Tony Cubbedge with the St. Johns …
CH2M Donates 4 Laptops to Worthy Career Academy Students Read More »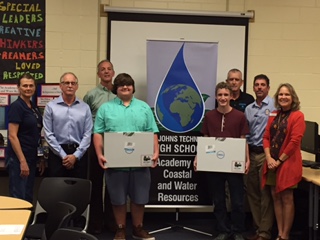 Construction & Career Day Held on 3-28-17
About 100 students from the Construction and Engineering-related Career Academies in St. Johns School District attended the Northeast Florida Construction and Career Day held on March 28, 2017 at the Equestrian Center in Jacksonville.  Five other school districts also participated.  Sixty-five businesses set-up interactive programs for the students to learn more about the variety of …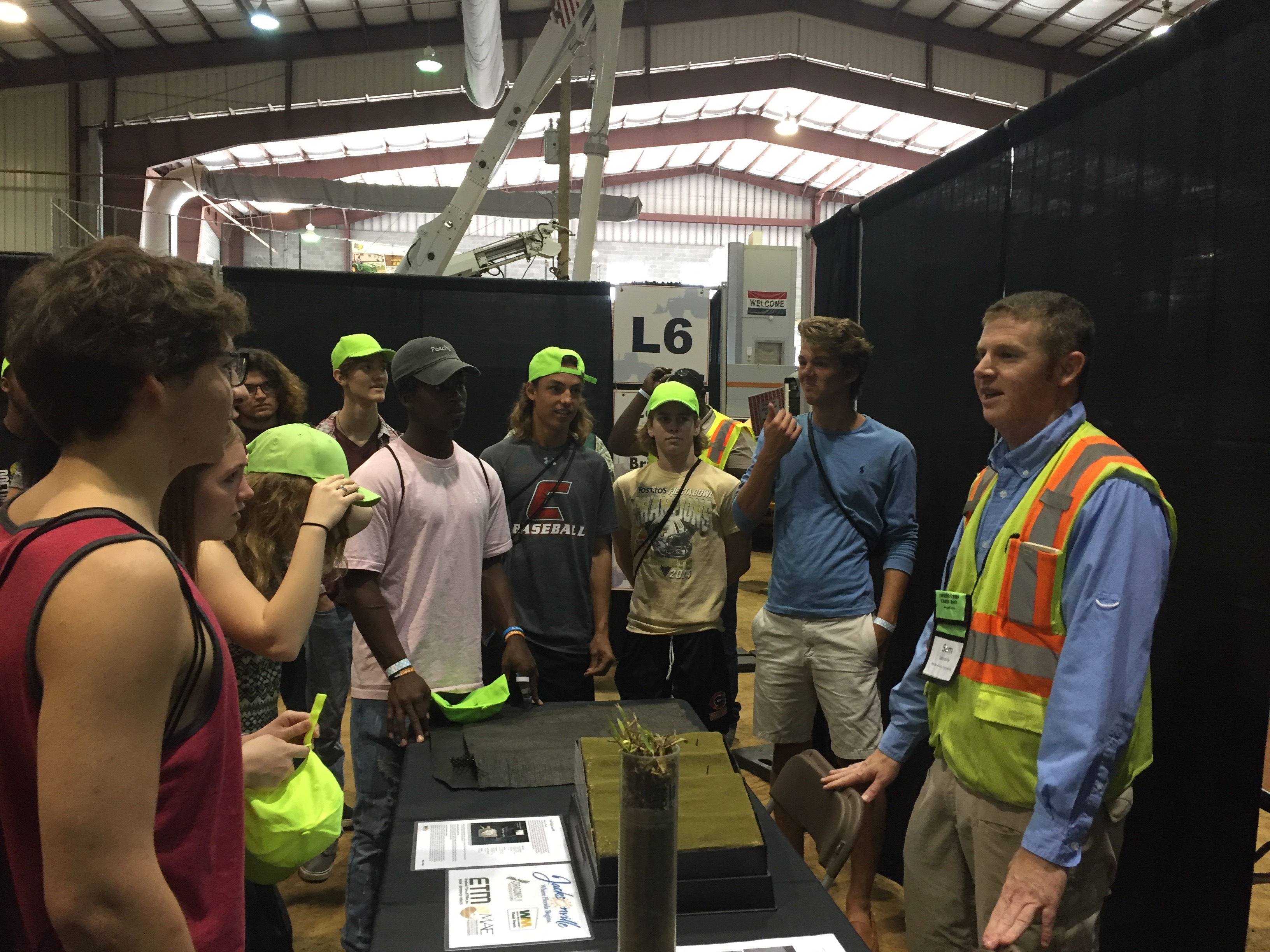 Academy of Coastal and Water Resources Students Visit the ICW
Academy of Coastal and Water Resources students at St. Johns Technical High School got up close and personal with water on a recent Intracoastal Waterway boat trip in St. Augustine.  The students studied the effects of human impact on our water resources as well as the natural environment.  The trip was made possible by a grant from …
Academy of Coastal and Water Resources Students Visit the ICW Read More »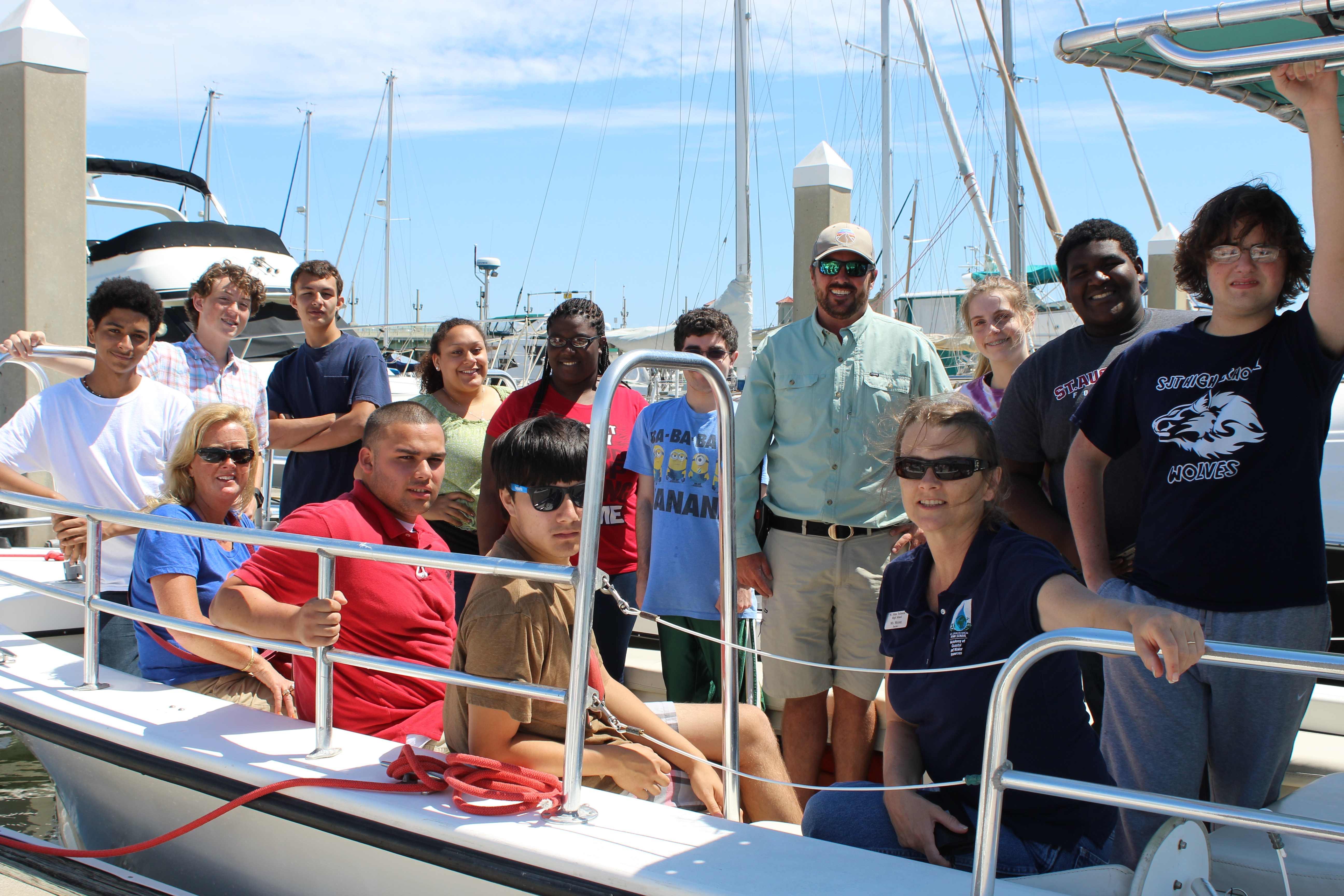 St. Johns Technical High School