Academy of Coastal and Water Resources
The Academy of Coastal and Water Resources offers students the technical knowledge and skills needed to prepare for further education and careers in environmental water and reclamation technology. Students study water resource management, safety procedures, record keeping and sampling, wetland management, reclamation treatment techniques, solid waste disposal, storm water management, hazardous material storage, government water technology regulations, filtration, sedimentation, fluoridation process, and perform maintenance and inspections on equipment. Through industry relevant training, students may earn certifications in First Aid/CPR and the Florida Department of Environmental Protection Water or Wastewater Treatment Plant Operator Level C or Level D credential. Academy students are exposed to all aspects of managing our most precious natural resource…water!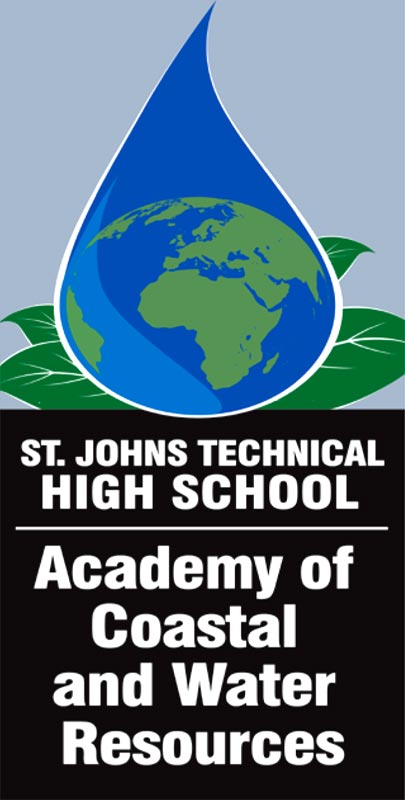 The Academy of Coastal and Water Resources is dedicated to providing students with high quality, industry relevant curriculum and instruction to assure success in post secondary education and/or academy related career opportunities. Through collaboration with our business partners, students are engaged in applied learning and develop confidence, long lasting relationships, and a sense of community.
Academy Students Network with Professionals at the FSAWWA State Conference
Students in the Academy of Coastal & Water Resources attended the annual Florida Section of the American Water Works Association (FSAWWA) conference in Orlando, Florida on November 30th, 2021. Students networked with numerous industry professionals in the water management and wastewater management fields. There were over 100 booths representing a variety of career interests such …
Academy Students Network with Professionals at the FSAWWA State Conference Read More »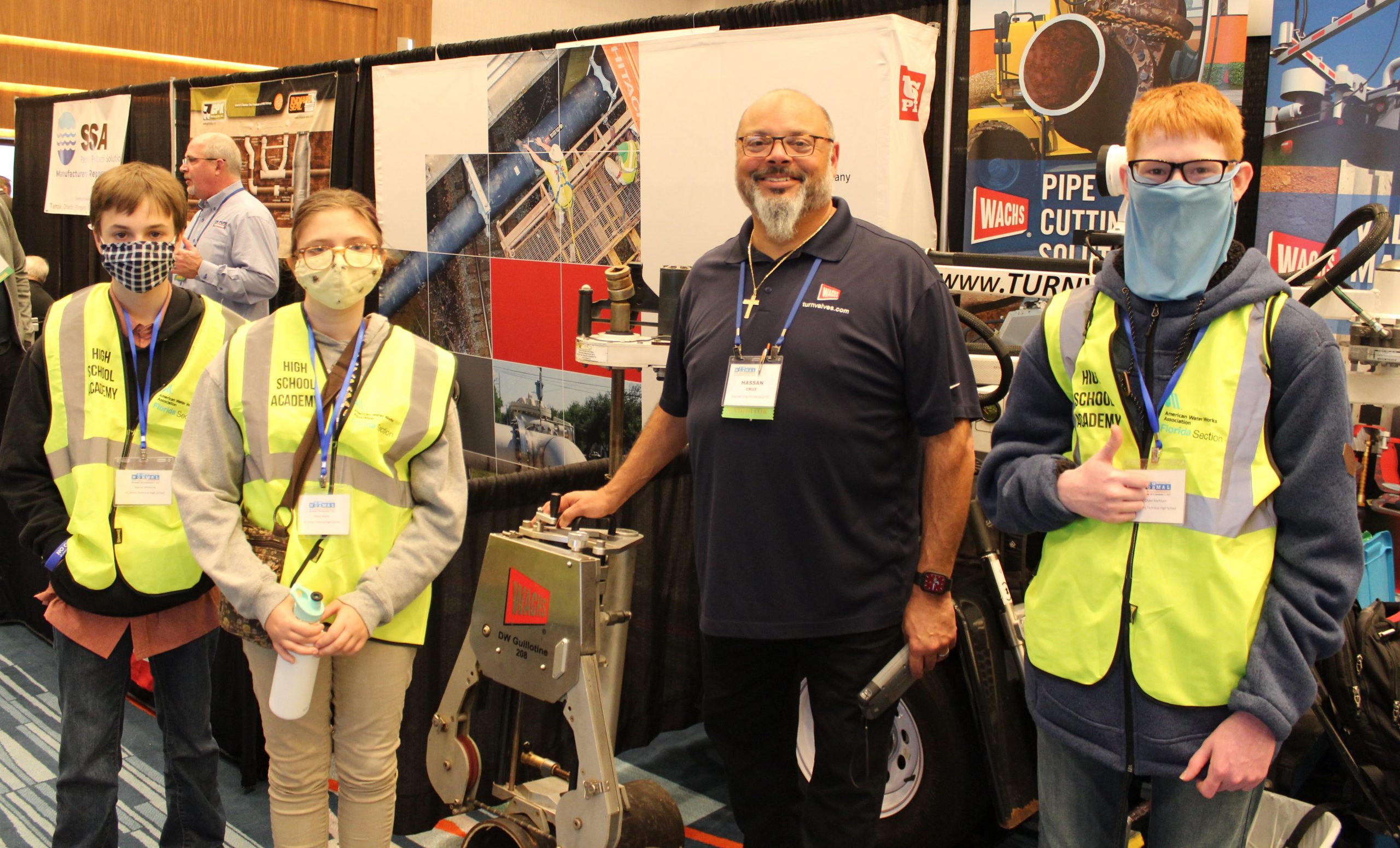 SJTHS Alum Presents Post High School Journey to Academy
David McCrea (class of 2020) visited the Coastal & Water Academy to share with students his journey since graduation and his future plans working in the utility industry.  McCrea landed a full-time job with the City of Bunnell a few months after graduation as a Water Collection and Distribution Technician Trainee.  His short-term goal is …
SJTHS Alum Presents Post High School Journey to Academy Read More »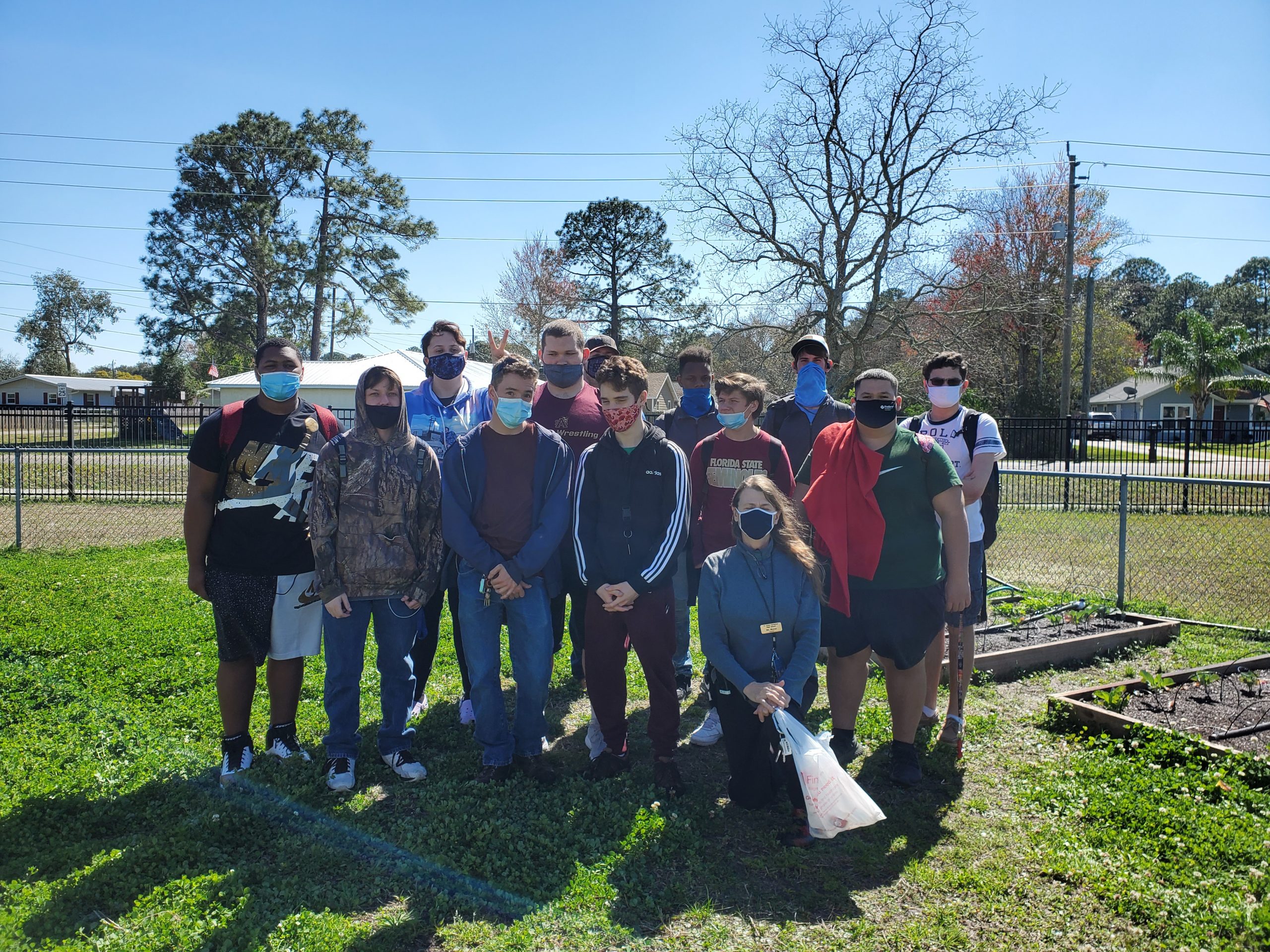 Academy Alum's Accomplishments Make National Industry News
The Florida Section of American Water Works Association (FSAWWA) established a High School Academy Program in 2013 to prepare the next generation of water and wastewater professionals.  This was the beginning of the Coastal & Water Resources Academy at St. Johns Technical High School. FSAWWA began with two high schools and have now increased to …
Academy Alum's Accomplishments Make National Industry News Read More »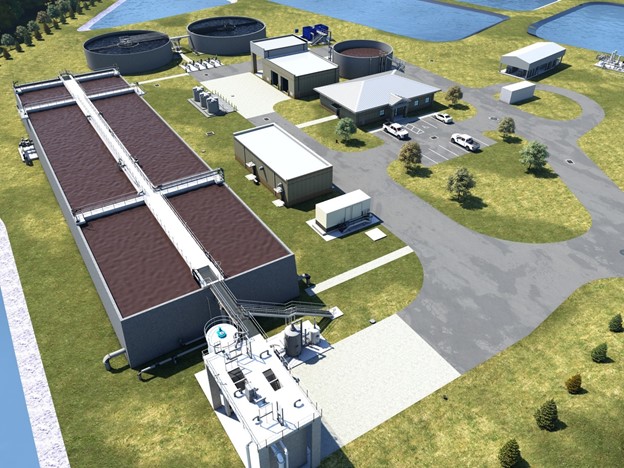 Outstanding Business Partner of the Year
Congratulations to the City of St. Augustine Public Works Department for being selected as the 2019-2020 Career Academy Outstanding Business Partner of the year for their commitment to the Coastal & Water Resources Academy at St. Johns Technical High School. City Staff at the Wastewater Treatment Plant mentored students in the Academy of Coastal and …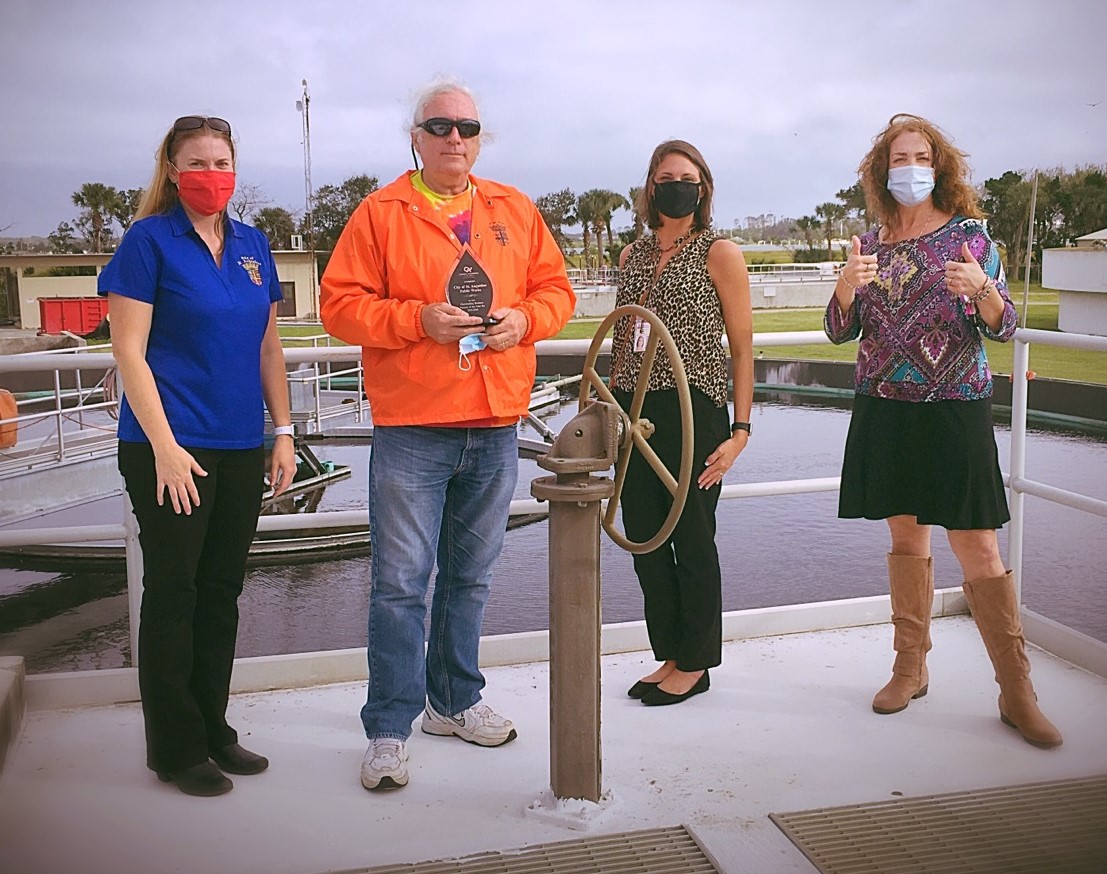 Blue School Grant Project Helps to Cultivate the W.O.W. Garden
The Academy of Coastal & Water Resources at St. Johns Technical High School received a Blue School grant from St. Johns River Water Management District last fall to fund an education project that would enrich student knowledge of Florida's water resources through hands-on learning. Due to the school year ending in an unexpected way, our …
Blue School Grant Project Helps to Cultivate the W.O.W. Garden Read More »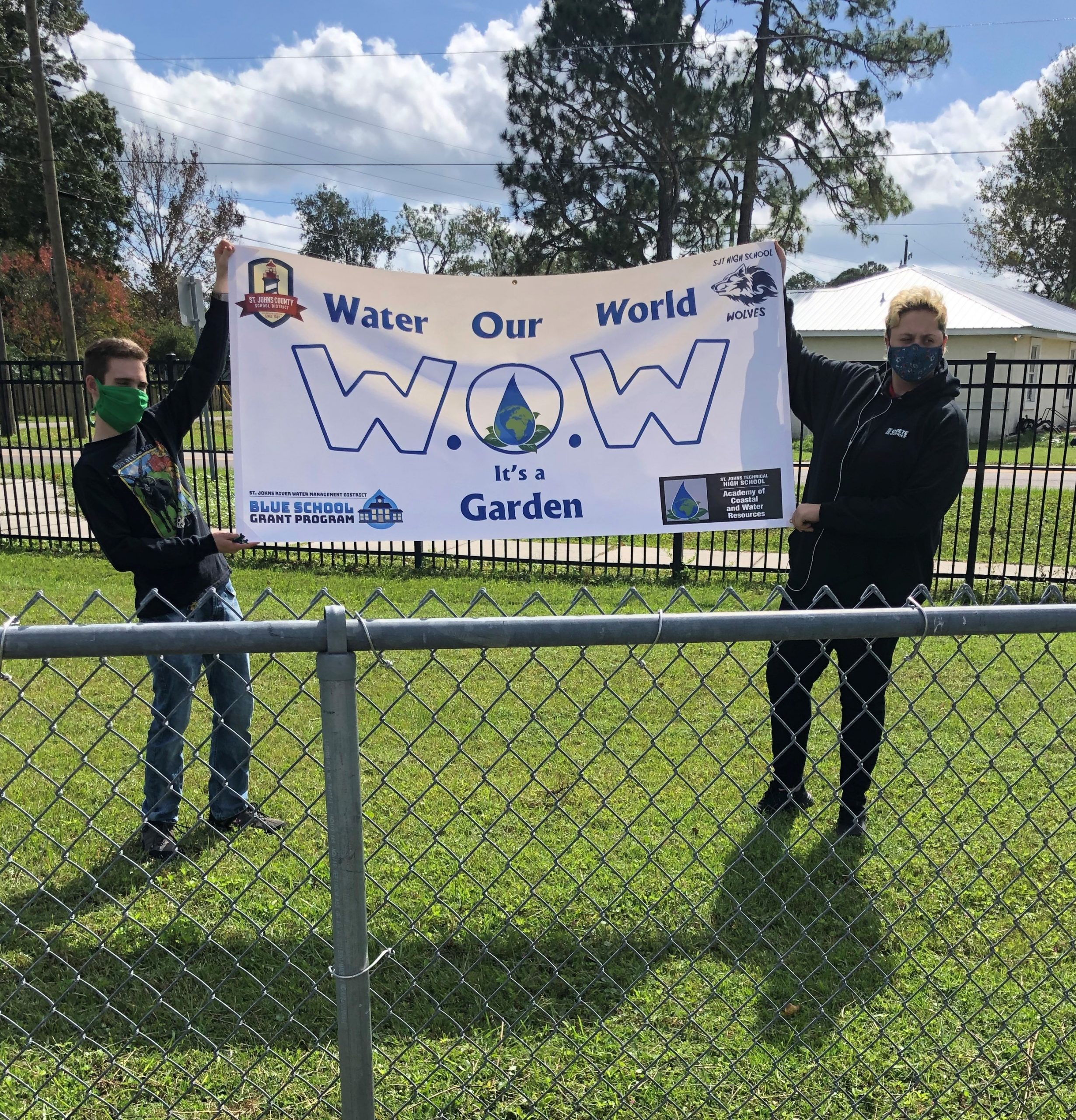 St. Johns Technical High School