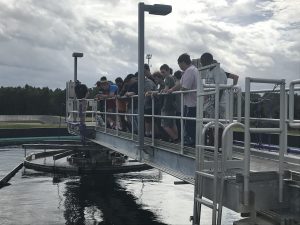 When students from the Academy of Coastal and Water Resources turn on the tap, they have a true appreciation for their career study choice.  For if there are no trained water plant operators, the basic need of clean drinking water would be in jeopardy.
Students from the Academy recently visited St. Johns County Utilities' drinking water and wastewater facilities.  They observed first-hand how our drinking water is pulled from the Aquifer, processed and distributed to our municipalities.  The students also traveled to a wastewater facility to examine the many processes necessary to clean and reclaim the wastewater that is pumped from our homes and businesses.  The day explored the path of water from start to finish.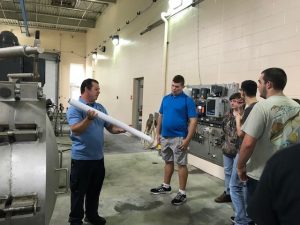 The saying, No Operators, No Water can be further translated to No Water, No Lemonade, No Showers, No Clean Clothes…and on and on!  The Academy of Coastal and Water Resources students have a new found understanding of the necessity and importance of future careers in the water industry.