The Sawgrass Marriott welcomed Nease's Academy of Hospitality & Tourism students for a special visit on April 4th.  The morning started with the history of Marriott International, and a chance to meet with the resort's General Manager, Todd Hickey, along with the Director of Operations and the Director of Human Resources.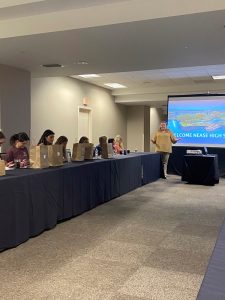 Next, the group was whisked off a tour of the property.  The students learned the ins-and-outs of the resort's culinary options, banquet spaces, front desk and lobby, housekeeping department and the spa/pool area.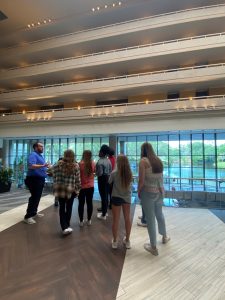 Following the tour, the group had the opportunity to hear how a successful resort operation is run via the contributions from the executive team, who shared their journeys in the hospitality industry and their daily duties.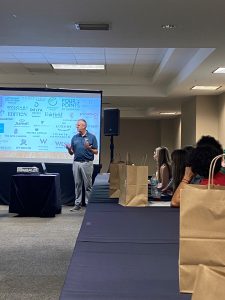 Before the students departed, they enjoyed snacks provided by Sawgrass Marriott.  It was an amazing opportunity planned by Director of HR, Valencia Grooms, and Academy of Hospitality & Tourism Board Member, Cameron Bradley.