Nease's Communications Academy TV Production students travelled to UNF recently to learn about their School of Communications.  Organized by UNF Professor and Communications Academy Advisory Board partner, Dr. David Deeley, the students had a chance to learn about the programs the school offers.  They toured the Communications building, enjoying a chance to get a look at the studio and control room, along with podcasting space.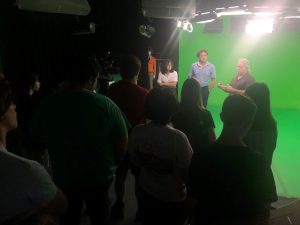 The students got a first-hand look at a production of "Swoop in 90," which is aired on Facebook and Instagram and covers the top three news stories of the day.  They also had the chance to see a student film a weather report.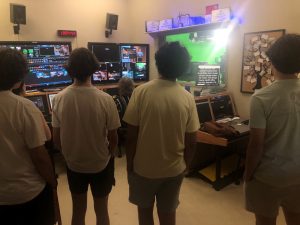 Following the building tour, the group headed over to the Student Union Building to learn more about Spinnaker Media, which is the student-run media on UNF's campus.  The Spinnaker Media outlet includes a radio station, TV studio, and news website.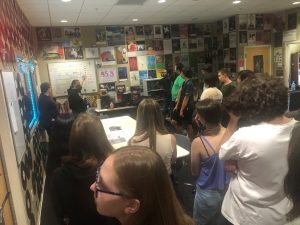 A big thank you to Dr. Deeley for taking the time to help our students learn how to take their TV Production skills to the next level in college!