The courtyard at TCHS is about to become a favorite hangout spot for students. Yard games such as corn hole and jenga will be available for student use courtesy of the Academy of Innovation in the Built Environment.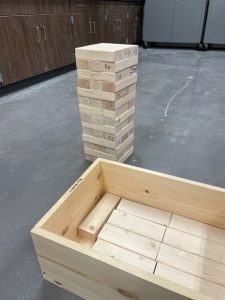 Before starting the build, students had to determine their material needs and create a cost estimate for their project. Academy students then honed their measurement, cutting, and finishing skills while creating the yard game of their choosing.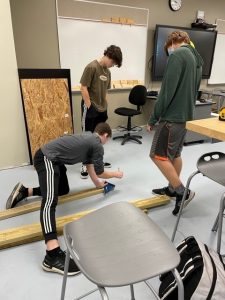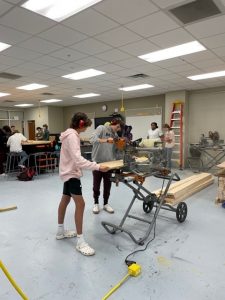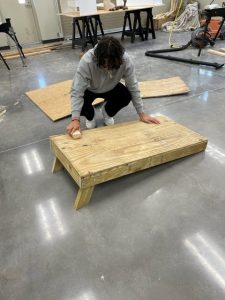 This project was made possible with materials donated by STG Contracting Group and B&S Signs.